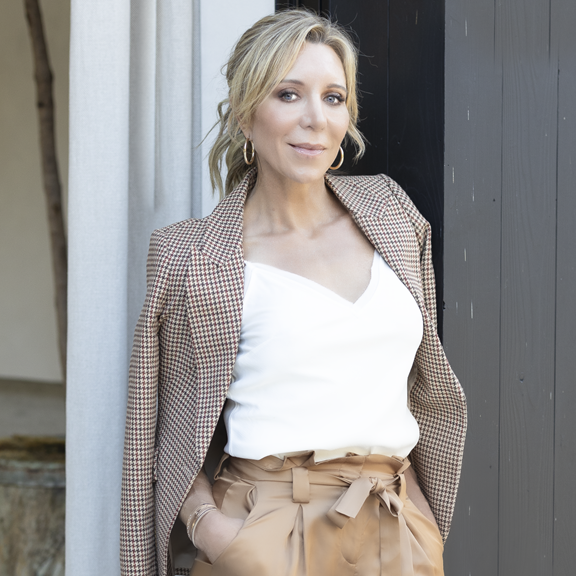 Wellness visionary and trailblazer, Lisa Odenweller  is the CEO + Founder of Kroma Wellness, a premium functional health and superfood company with some seriously amazing products from their first-of-its-kind 5 Day Whole Body Reset & Intermittent Fasting Program that incorporates the full Kroma Wellness product assortment into one all-inclusive system or the 1 Day Lifestyle Reset  to individual products including the delicious lectin-free Chocho protein powders like Vanilla Cinnamon with Reishi, Blueberry Acai with Goji and Cherry,  Matcha Latte Powder, Supergreens Elixr, OMG Cookie Butter, Super Porridge and much more.  Kroma Wellness has some of the best flavor profiles and ingredients we have seen thus far. In addition to the great taste, they are equally nutrient-rich and easy to integrate into your daily wellness routine.
During our conversation, Lisa and I sync up about the inspiration and mission behind Kroma Wellness, and where it all began. We do a deep dive into the ideation behind the ingredients and flavor profiles, along with the incredible wellness benefits. Lisa also offers some terrific entrepreneurial advice. Having been in the wellness business for over 14 years, we talk about her first company Beaming, one of the most well-respected and fastest growing lifestyle wellness companies with multiple café locations in Southern California, where she raised over $4.5M in capital and successfully exited in 2018 and how she is now turning her expertise to focus on filling a void in the market for an effortless nutrition program that prioritizes flexibility, flavor and curated expertise.
Lisa's talent for combining distinct culinary quality and flavor with the unique benefits of clean and superior nutrition, along with her progressive vision for palatable luxury product experiences, has cemented her a true innovator in the next generation of health and wellness.
CONNECT
Kroma Wellness on Instagram
Marni On The Move Instagram, Facebook, TikTok, LinkedIn, or YouTube
Marni Salup on Instagram, Spotify, Zwift, Strava, Peloton
PARTNER OFFERS
InsideTracker: Get 20% percent off today at InsideTracker.com/marnionthemove
SUPPORT THE PODCAST
Leave us a review on Apple. It's easy, scroll through the episode list on your podcast app, click on five stars, click on leave a review, and share what you love about the conversations you're listening to. Tell your friends to what you love on social. Screenshot or share directly from our stories the episode you're listening to, tag us and the guests, and use our new Marni on the Move Giphy!
SUBSCRIBE TO OUR NEWSLETTER
Sign up for our weekly newsletter, The Download for Marni on the Move updates, exclusive offers, invites to events, and exciting news!