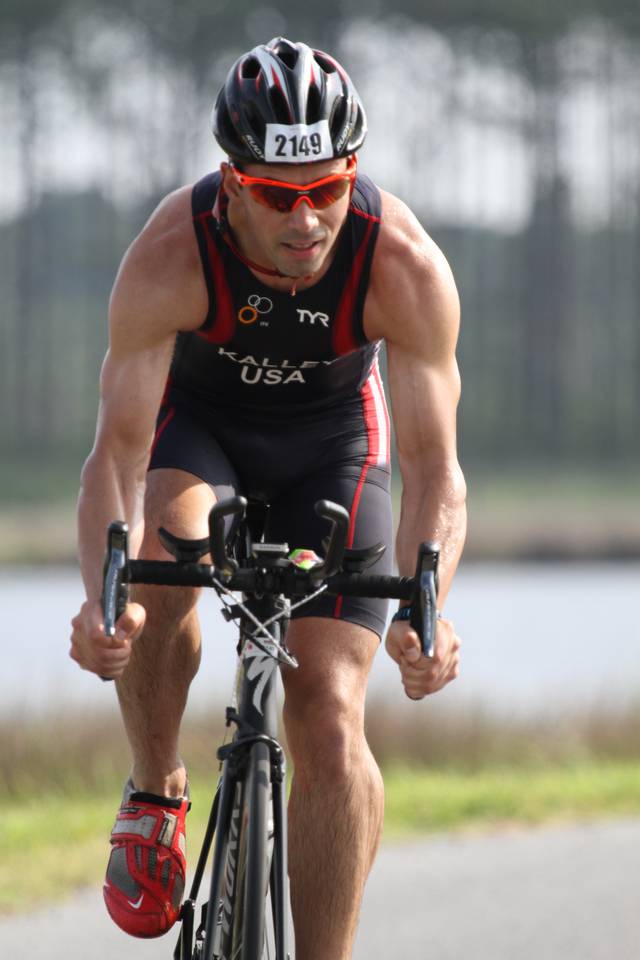 Train hard to race easy! That is Elite Athlete and USAT Level 2 Coach, Andrew Kalley's philosophy when it comes to triathlon. And that's exactly what he does.  Andrew Kalley has qualified 8x for the ITU World Championship to represent Team USA.  He has 12 Overall Wins, including the NYC Triathlon, Stamford Triathlon, South Beach Triathlon, and the Montauk Triathlon.  Even when faced with a life changing diagnosis that most people would have given up and put training on hold, Andrew's athletic, winning mindset and inspiring clients kept him going through it all. In 2014 he was diagnosed with Colon Cancer, but his training went on! Even while undergoing chemo, he still qualified for Worlds in 2015 (and was nominated to raise the USA flag at the Opening Ceremony.
For the past 11 years, Andrew Kalley has been an elite athlete and triathlon coach for the most impressive tri team in the Northeast. Full Throttle Endurance based in New York City with over 100 members who have won the New York City Triathlon for 10 years since 2007, won the South Beach Triathlon every year since racing it beginning in 2007, and won the USAT National Team Championship 5x including in 2017. Andrew's name is synonymous with the team.  He is also a personal trainer at my favorite gym and athletic playground, Chelsea Piers Fitness and recently launched his own national triathlon coaching and training company, Kalley Fitness.
Today's episode is a "must download" for all our triathlete listeners but it's also a very inspiring story about mindset and dedication, even if you aren't an athlete! Andrew talks about what it means to "train hard" not just literally training but attitude, motivation and dedication. Marni and Andrew sync up about race planning, Zone 2 training (of course) what's a conversation about triathlon without the famous ZONE 2 convo, right?  Marni and Andrew also sync up about setting race goals, key races, and what fuels him for success!
Connect with Andrew Kalley
Connect with Marni on The Move
If you like what you here please leave a five-star review and share with your friend's www.marnionthemove.com