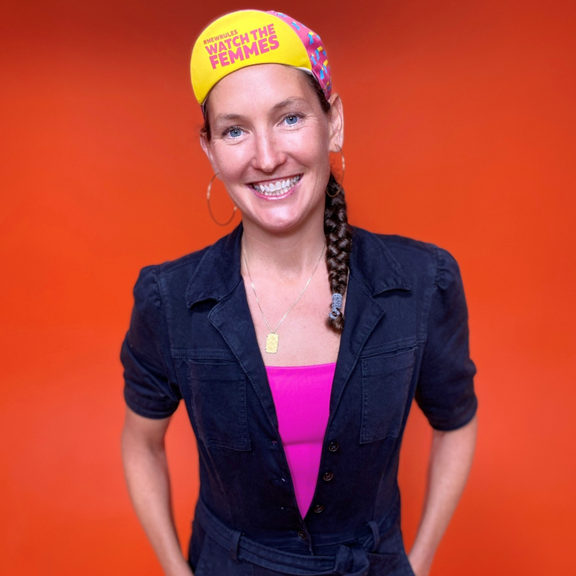 Kate Veronneau is the Director of Women's Strategy at Zwift, the global online fitness platform for cyclists and runners. Born from gaming, Zwift makes indoor training fun, social, and sweat drenching! Thousands of cyclists and runners train in imaginary cool worlds like Watopia and the Makuri Islands or real world destinations including NYC, London, Paris, Franc and more.
They are also the title sponsor of Tour De France Femmes Avec Zwift, which iis what we are talking about today with Kate. I get the inside scoop on where the idea to set the wheels in motion to bring back the women's cycling tour in an even bigger way with eight stages came to fruition, what it was like to be part of the pioneering team bringing this game changing event and movement within women's cycling and sports to life, and what the energy was like amongst the teams of pro cyclists, and spectators on the ground in France throughout the race.
CONNECT
Zwift on Instagram, YouTube, and Facebook
Kate Veronneau on Instagram
Marni On The Move Instagram, Facebook, TikTok, LinkedIn, or YouTube
Marni Salup on Instagram and Spotify
OFFERS
InsideTracker: Get 20% percent off today at InsideTracker.com/marnionthemove
SUPPORT THE PODCAST
Leave us a review on Apple. It's easy, scroll through the episode list on your podcast app, click on five stars, click on leave a review, and share what you love about the conversations you're listening to. Tell your friends to what you love on social. Screenshot or share directly from our stories the episode you're listening to, tag us and the guests, and use our new Marni on the Move Giphy!
SUBSCRIBE TO OUR NEWSLETTER
Sign up for our weekly newsletter, The Download for Marni on the Move updates, exclusive offers, invites to events, and exciting news!