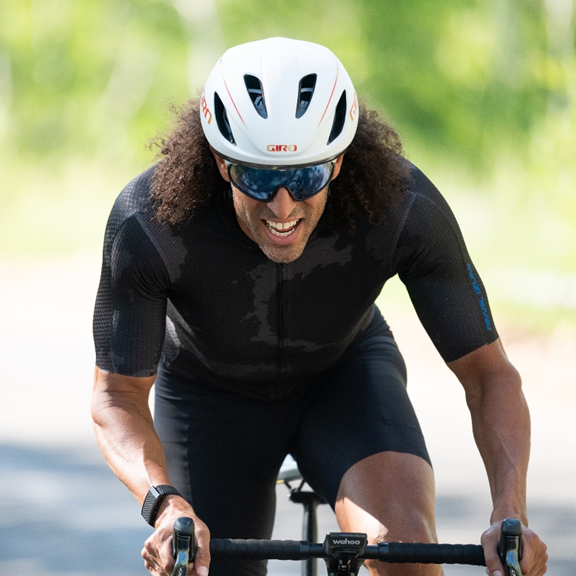 Diaa Nour is the Founder and CEO of Ventum,the world famous luxury bicycle brand with some of the most beautiful, high performance bicycles ever created for road, triathlon, and gravel. Beyond the great design, Ventum has shifted the paradigm for bike buying with their direct to consumer business model, personalized fit and spec options at the point of purchase, including everything from components and wheels to bar width, stem length, and even gear range.
I had so much fun syncing up with Diaa during todays conversation on the podcast!  We talk about how Ventum came to fruition and the inspiration behind him launching this company, and he offers great entrepreneurial tips and advice. We also chat about his his passion for endurance sports, training, his fave gear, and how he is currently staying healthy and fit.
CONNECT
Diaa Nour on Instagram
Ventum on Instagram
Marni On The Move Instagram, Facebook, TikTok, LinkedIn, or YouTube
Marni Salup on Instagram and Spotify
SUBSCRIBE
Sign up for our weekly newsletter, The Download for Marni on the Move updates, exclusive offers, invites to events, and exciting news!
TRAIN WITH ME 
Meet me on Zwift, Strava, or Peloton
OFFERS
Take control of your health and wellness journey with InsideTracker, the ultra-personalized nutrition platform that analyzes your blood, DNA, and lifestyle to help you optimize your body from the inside out. Transform your body's data into meaningful insights and a customized action plan of the science-backed nutrition recommendations you need to optimize your health!  Get 25% percent off today at InsideTracker
SUPPORT THE PODCAST
Leave us a review on Apple. It's easy, scroll through the episode list on your podcast app, click on five stars, click on leave a review, and share what you love about the conversations you're listening to.
Tell your friends to what you love on social. Screenshot or share directly from our stories the episode you're listening to, tag us and the guests, and use our new Marni on the Move Giphy!