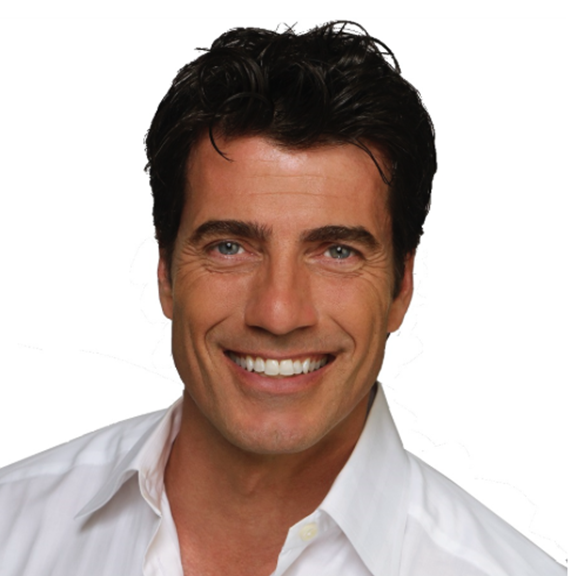 René Fris, one of the worlds most sought afer hair stylists, beauty and grooming experts, and global television personalities has a new Scandanavian-inspired namesake haircare line you are going to love. Yes, it's for Men and Women!  You may know René for his starring role as Co-Host and Mentor from Bravo TV's Shear Genious or Europe's Queer Eye for the Straight Guy, as well as appearances on shows such as The Today Show, The Early Show, EXTRA and many others.
Born and raised in Denmark, René has been styling hair around the globe for twenty years, but he calls NYC his home. Here, he is a stylist at the popular Salon SCK in Columbus Circle.
And when he's not cutting, coloring and styling hair, appearing on TV, or launching new products, he can be found playing tennis or skiing! He just goyt back from Nadals Tennis Acadamey and he sheds light on his amazing experience.
On this episode, René shares the inspiration and ingredients behind his new namesake haircare line that leveraging the regenerative powers of the famous Scandinavian Cloudberry, also the signature ingredient in his haircare products.
Marni and René talk about his career trajectory from salon owner to television star and household name.  He shares insight on the latest and greatest hair trends and has Marni seriously considering Balayage!
Enjoy!
Connect with Marni on the Move
marnionthemove.com
@marnionthemove
Connect with René Fris
Website:
www.renefris.com
https://www.renefris.com/about/
Shop Products:
Amazon "store" (created by Amazon): https://www.amazon.com/renefris
https://www.renefris.com/story/
https://www.renefris.com/ingredients/
Social Media:
Personal Instagram: https://www.instagram.com/renefris/
Personal Twitter: https://twitter.com/renefris
Product Instagram: https://www.instagram.com/renefrishair/
Product Facebook: https://www.facebook.com/ReneFrisHair
Mentions
Rafael Nadal Academy
https://rafanadalacademy.com/en/