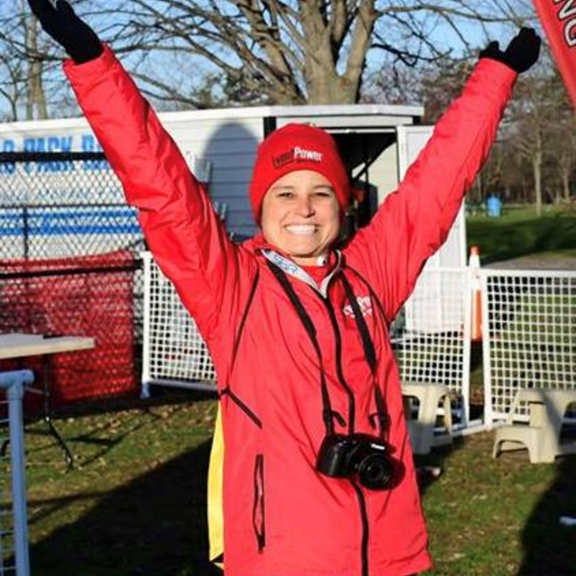 Nearly four decades ago, a Long Island swimmer, triathlete and coach, passionate about racing, took over a local triathlon in Sag Harbor, today, he is no longer with us but the legacy of Steve Tarpinian lives on. That race is known as Mighty Hamptons and continues to thrive as part of the company, EventPower. With 13 events: triathlon, duathlon, runs, and youth programming, EventPower is the top race event producer on Long Island with races in luxury vacation destinations on the North Fork, Montauk and Sag Harbor as well as local favorites in Huntington, East Meadow Riverhead and Smithpoint.
Vicki Ventura, today's guest, is the Race Director of EventPower, passionate about continuing to bring these events to life, doing what she loves. For Vicki, it all began with running, empowered by the sport in high school and college, it led to a volunteering gig in her hometown, signing up for a few triathlons, and she was hooked.  Today she is running the event company with the mission to inspire others through sport!  Vicki offers a behind the scenes look at what it truly takes to produce all star events, insight on some of these beautiful race courses, and a glimpse into the business of local race events.
Connect on Social
@EventPowerLI on Instagram, Facebook, and Twitter
@MarniOnTheMove Instagram, Facebook, or LinkedIn
Shop our Offers, Deals, and Favorite Products + Brands
Sign up for our Newsletter, The Download for Marni on the Move updates, exclusive offers, invites to events, and exciting news!
I hope you enjoy.