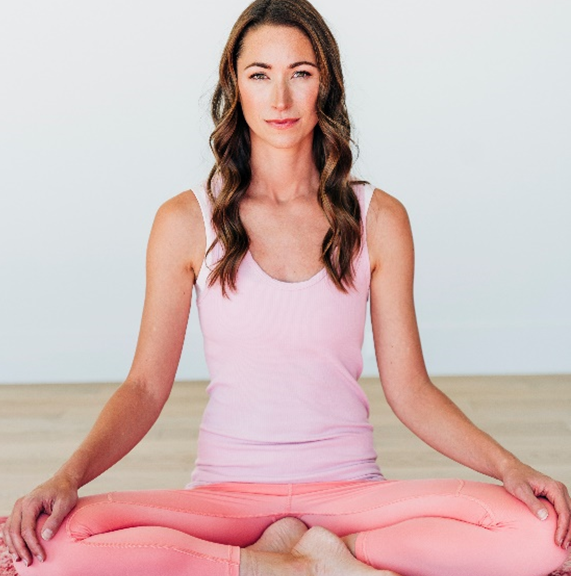 Tara Stiles is a global yoga, movement, and wellness expert, Author, and Founder of Stråla Yoga.  She brings a revolutionary approach to being, moving and healing to inspire millions around the world with her relatable perspective to yoga, meditation, exercise, awareness, nutrition, and everyday well-being. Through her many books,  including the upcoming "Clean Mind, Clean Body"  and LIVE and On Demand online classes, Tara offers an important reset button, providing tools, guidance and immersive experiences in mental and physical self-care to transform daily routines and habits and ease into our wellness where we can truly feel and be our best selves. When Tara and her husband Mike, launched Stråla Yoga, they were incredibly forward thinking in their approach to teaching and yoga, combining the  movement and healing wisdom of Tai Chi with the form vocabularies of Yoga, Tai Chi, Qigong, and Traditional Chinese and Japanese Medicine.
On todays episode, I sync up with Tara about her journey into yoga, wellness, writing and entrepreneurship, the inspiration behind Stråla yoga, her new book, Clean Mind, Clean Body, and of course, she shares her personal go-to wellness rituals and routines.
Pre-order her new book, out in December 2020,  CLEAN MIND, CLEAN BODY: A life-changing 28-day detox for body and mind.
CONNECT
Tara Stiles on Instagram  and Facebook
Strala Yoga on Instagram and YouTube
Marni On The Move Instagram, Facebook, or LinkedIn
Marni Salup on Instagram
OFFERS
Sign up for my workshop with The Alchemist's Kitchen: Tools + Rituals for Mind Body And Spirit: A How To Guide On Building A Healthier Lifestyle and Physical Routine
Take control of your health and wellness journey with InsideTracker, the ultra-personalized nutrition platform that analyzes your blood, DNA, and lifestyle to help you optimize your body from the inside out. Transform your body's data into meaningful insights and a customized action plan of the science-backed nutritional recommendations. Get twenty percent off today at InsideTracker, Use our code THANKYOUMOTM.
Mad Ritual CBD Balm has changed our sports and fitness recovery game in a big way!  Get ready to recover like a rebel with these awesome high quality CBD infused products!  Shop with our code marnionthemove for 15% off your purchase.
TrainingPeaks is offering Marni on the Move listeners 30 days of free Premium. Use our code: Marnionthemove on their website, www.trainingpeaks.com.
Head over to our SHOP page for additional offers from Marni on the Move partners, sponsors, and guests including Navitas Organics, Sun Potion, Amrita Health Foods and more.
SUBSCRIBE
Sign up for our weekly newsletter, The Download for Marni on the Move updates, exclusive offers, invites to events, and exciting news! Check out past editions: January 2020, November 2019. August 2019  December 2018 November 2018
SHARE
Leave us a review on Apple. It's easy, scroll through the episode list on your podcast app, click on five stars, click on leave a review, and share what you love about the conversations you're listening to.
Tell your friends to what you love on social. Screenshot or share directly from our stories the episode you're listening to, tag us and the guests, and use our new Marni on the Move Giphy!