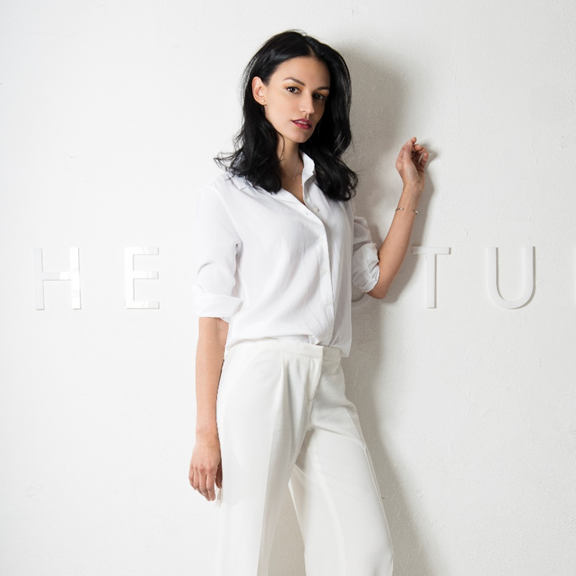 Meghan Asha is the Founder and CEO of FounderMade, a discovery platform, conference series, and trade show that helps curate and scale best-in-class consumer brands connecting them with highly sought out retailers, distributors, investors and influencers. Fueled by athleticism, fitness, and running, Meghan and Marni talk about everything from building and running a business to training and running marathons around the globe and everything in between!  They discuss topics from entrepreneurship, career motivation, to race fueling with bars and gels to mainstream wellness trends and more.
Meghan is a true paradigm shifter and entrepreneur. Thanks to her savvy innovation and drive over the past few years, FounderMade's signature bicoastal conference and trade show, the Consumer Discovery Show, offers a fresh perspective and a new spin on the traditional trade show and conference model with exhibitions in New York and Los Angeles.  It's the world's gathering place for next generation brands looking to drive business; and for the consumer goods ecosystem, looking to discover the latest in consumer product innovations.
What began as a dinner series and networking get together empowering a small group of friends and like-minded entrepreneurs has grown into a game-changing event concept and series catering to emerging and established brands and founders.
Still aligned with her mission to build and connect, Meghan continues to help and inspire founders to pursue their passion and grow their brands through FounderMades' East and West Coast events and discovery platform.
Hundreds of breakthrough brands and retailers have participated at FounderMade events in the past few years including Aquis, Spero, Charlotte's Web, Volo, Nutrafol, Vital Proteins, Cannuka, Wedderspoon, Violet Grey, Dry Bar, The Honest Company, Bobbi Brown, Erwhon, Estee Lauder, RXBar, BulletProof Coffee, Vital Proteins, Target,  Starbucks and two of our Marni on the Move podcast guests, Wedderspoon and Fytt Beauty.
Tune-in, download, and enjoy!