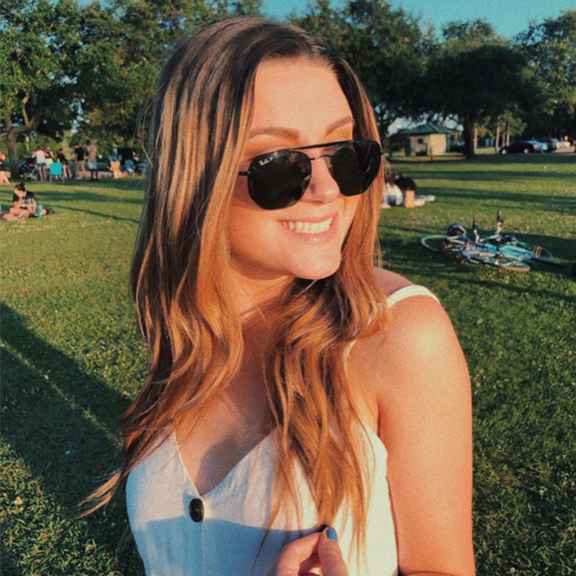 Jordan deBrauwere is an emerging communications and creative content star to watch. She is a Junior at Tulane University, a communications major and business management minor, and well, full disclosure, my cousin! This summer, Jordan interned for the Marni on the Move podcast and offered great insight into our creative look and vibe, designed some fun graphics, and helped a ton on the research front.  Jordan sheds light on her social media go-to's, her new fitness routine, career goals, and how the pandemic has shifted her mindset, social protocols, and overall health routine.  Usually on the show, I talk to people who are further along in their career, founders, experts, but every now and then, I like to dial it back and check in with emerging talent, up and comers, young movers and shakers.
CONNECT
Jordan deBrauwere on Instagram
Marni On The Move Instagram, Facebook, or LinkedIn
Marni Salup on Instagram
OFFERS
Take control of your health and wellness journey with InsideTracker, the ultra-personalized nutrition platform that analyzes your blood, DNA, and lifestyle to help you optimize your body from the inside out. Transform your body's data into meaningful insights and a customized action plan of the science-backed nutrition recommendations you need to optimize your health!  Get twenty percent off today at InsideTracker with our code THANKYOUMOTM.
Mad Ritual CBD Balm has changed our sports and fitness recovery game in a big way!  Get ready to recover like a rebel with these awesome high quality CBD infused products!  Shop with our code marnionthemove for 15% off your purchase.
TrainingPeaks is offering Marni on the Move listeners 30 days of free Premium. Use our code: Marnionthemove on their website, www.trainingpeaks.com.
Head over to our SHOP page for additional offers from Marni on the Move partners, sponsors, and guests including Navitas Organics, Sun Potion, Amrita Health Foods and more.
SUBSCRIBE
Sign up for our weekly newsletter, The Download for Marni on the Move updates, exclusive offers, invites to events, and exciting news! Check out past editions: January 2020, November 2019. August 2019  December 2018 November 2018
SHARE
Leave us a review on Apple. It's easy, scroll through the episode list on your podcast app, click on five stars, click on leave a review, and share what you love about the conversations you're listening to.
Tell your friends to what you love on social. Screenshot or share directly from our stories the episode you're listening to, tag us and the guests, and use our new Marni on the Move Giphy!