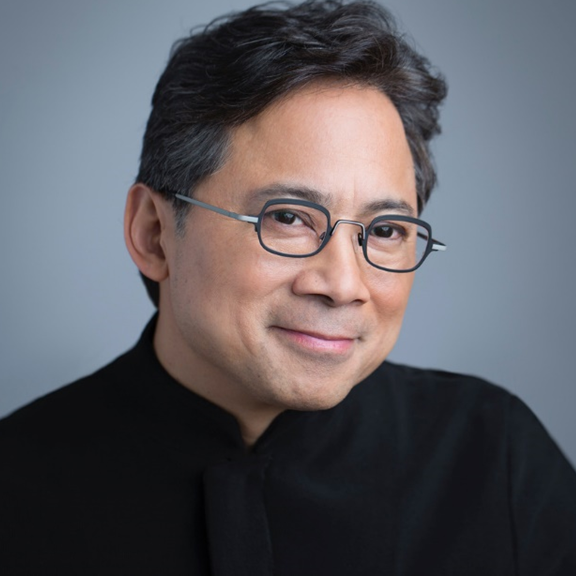 Dr. William W. Li is a globally renowned pioneering physician, game-changing scientist, TED speaker, and author of the groundbreaking New York Times best seller, Eat To Beat Disease: The New Science of How Your Body Can Heal Itself. You may have seen him on Good Morning America, CNN, CNBC and the Dr. Oz Show, and he has been featured in USA Today, Time Magazine, The Atlantic and O Magazine.
On this episode of Marni on the Move, Dr. Li and I are talking about eating to beat disease, all of the incredible foods you may already be eating or should add to your diet, and WHY! He talks about where his career in medicine began and how he has brought his own philosophy and approach into his practice, food as medicine.  Dr. LI explains how our bodies natural defense systems are working including Immunity, Angiogenesis Microbiome, DNA Protection, Regeneration, how our diets can improve the functionality and health of these systems, we talk about eating to block out COVID, Dr. Li shares highlights from his TED Talk "Can We Eat To Starve Cancer," which has garnered over 11 million views,   and of course, he shares how he has been staying healthy and fit!
Dr. LI's revolutionary work has led to the development of more than 30 new medical treatments and impacts care for more than 70 diseases including cancer, diabetes, blindness, heart disease and obesity. He is president and medical director of the Angiogenesis Foundation and is actively researching COVID-19.
CONNECT
Dr. William Li o Instagram, Facebook and YouTube
Marni On The Move Instagram, Facebook, or LinkedIn
Marni Salup on Instagram
OFFERS
Take control of your health and wellness journey with InsideTracker, the ultra-personalized nutrition platform that analyzes your blood, DNA, and lifestyle to help you optimize your body from the inside out. Transform your body's data into meaningful insights and a customized action plan of the science-backed recommendations you need to improve your health! Get $200 off the Ultimate Package from November 25-Nov 30, 2020 at InsideTracker, Use our code GIFTFROMMOTM
Mad Ritual CBD Balm has changed our sports and fitness recovery game in a big way!  Get ready to recover like a rebel with these awesome high quality CBD infused products!  Shop with our code marnionthemove for 15% off your purchase.
TrainingPeaks is offering Marni on the Move listeners 30 days of free Premium. Use our code: Marnionthemove on their website, www.trainingpeaks.com.
Head over to our SHOP page for additional offers from Marni on the Move partners, sponsors, and guests including Navitas Organics, Sun Potion, Amrita Health Foods and more.
SUBSCRIBE
Sign up for our weekly newsletter, The Download for Marni on the Move updates, exclusive offers, invites to events, and exciting news! Check out past editions: January 2020, November 2019. August 2019  December 2018 November 2018
SHARE
Leave us a review on Apple. It's easy, scroll through the episode list on your podcast app, click on five stars, click on leave a review, and share what you love about the conversations you're listening to.
Tell your friends to what you love on social. Screenshot or share directly from our stories the episode you're listening to, tag us and the guests, and use our new Marni on the Move Giphy!