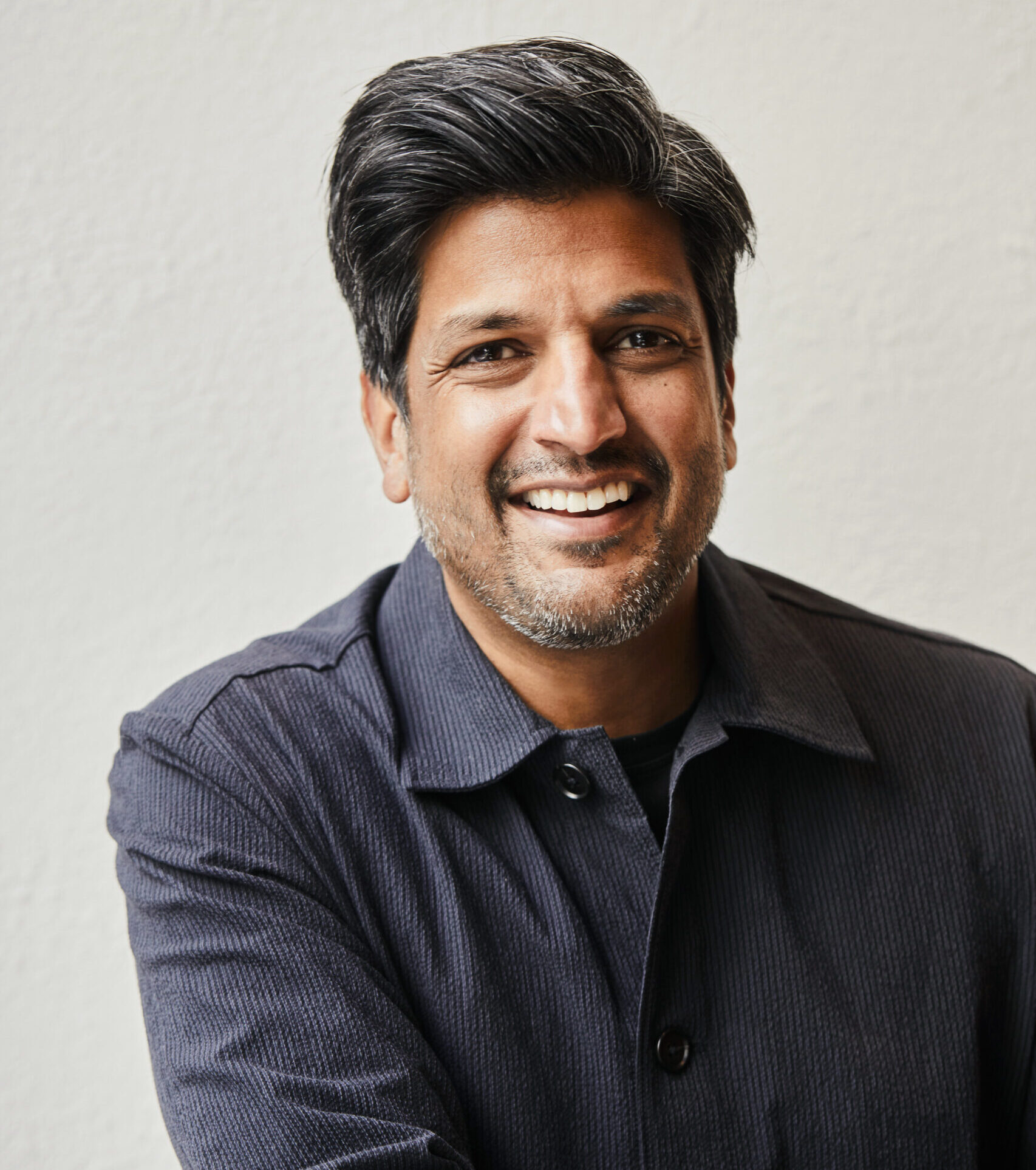 Today on the podcast I am syncing up with serial entrepreneur,  Maneesh K. Goyal, Founder and CEO of hospitality company, Pineapple Co,  Founder and Partner of Sona Restaurant and Sona Home with Priyanka Chopra Jonas, and part of the dynamic team to resurect the iconic Temple Bar in NYC alongside David Rabin, who is also part of the Sona restaurant team.
Maneesh and I talk about the inspiration behind Sona and Sona Home from its ideation to the resturants unique and modern Indian Cuisine, the beautiful design, art collection and tabletop accesories and home products. We chat about how he is feeling about being a new dad later in life, the adoption process he and his husband went through, and his approch to parenthood.  Manish sheds light ob his partnership with Priyanka, where it began, how she is an incredible visionary and entrepreneur and their hands on approach to creating Sona.  As a serial entrepreneur with several compamies developed and sold in his portfolio Maneesh offers entreprenurial insight and advice, key learnings he has gotten along the way.  He certainly knows alot about creativity and business. His portfolio, started in 2003, includes  MKG,  an experiential event marketing company,  where he worked high-profile clients  including Google, Target, Delta which was aquired in 2019. In addition his three other companies are Live in the Grey, a company culture consultancy; Pink Sparrow Scenic, a design and fabrication shop; and 214, a brand strategy and design agency. And of course, I get the inside scoop on Maneesh's fitness routine and workouts fueling him for success.  If you are planning a trip to NYC or you live here, I highly recomend heading over to Sona.
In addition, initially pre-med, Maneesh attended Duke and received in his Masters in Public Health from Yale. In 2014, President Obama appointed him to the Board of the Fulbright Foreign Scholarshipand more recently, he joined the National Board of Planned Parenthood. A champion of the LGTBQ+ community, Maneesh is also the first out & proud individual to join us on Trailblazers. Today, he continues his professional journey as a startup investor and advisor.
CONNECT
Maneesh K. Goyal  on Instagram
Sona on Instagram
Sona Home on Instagram 
Marni On The Move Instagram, Facebook, TikTok, LinkedIn, or YouTube
Marni Salup on Instagram and Spotify
OFFERS
InsideTracker: Get 20% percent off today at InsideTracker.com/marnionthemove
AG1 by Athletic Greens: Get 5 free travel packs and a year's supply of vitamin D with your first purchase at AthleticGreens.com/MarniOnTheMove
SUPPORT THE PODCAST
Leave us a review on Apple. It's easy, scroll through the episode list on your podcast app, click on five stars, click on leave a review, and share what you love about the conversations you're listening to. Tell your friends to what you love on social. Screenshot or share directly from our stories the episode you're listening to, tag us and the guests, and use our new Marni on the Move Giphy!
SUBSCRIBE TO OUR NEWSLETTER
Sign up for our weekly newsletter, The Download, for Marni on the Move updates, exclusive offers, invites to events, and exciting news!