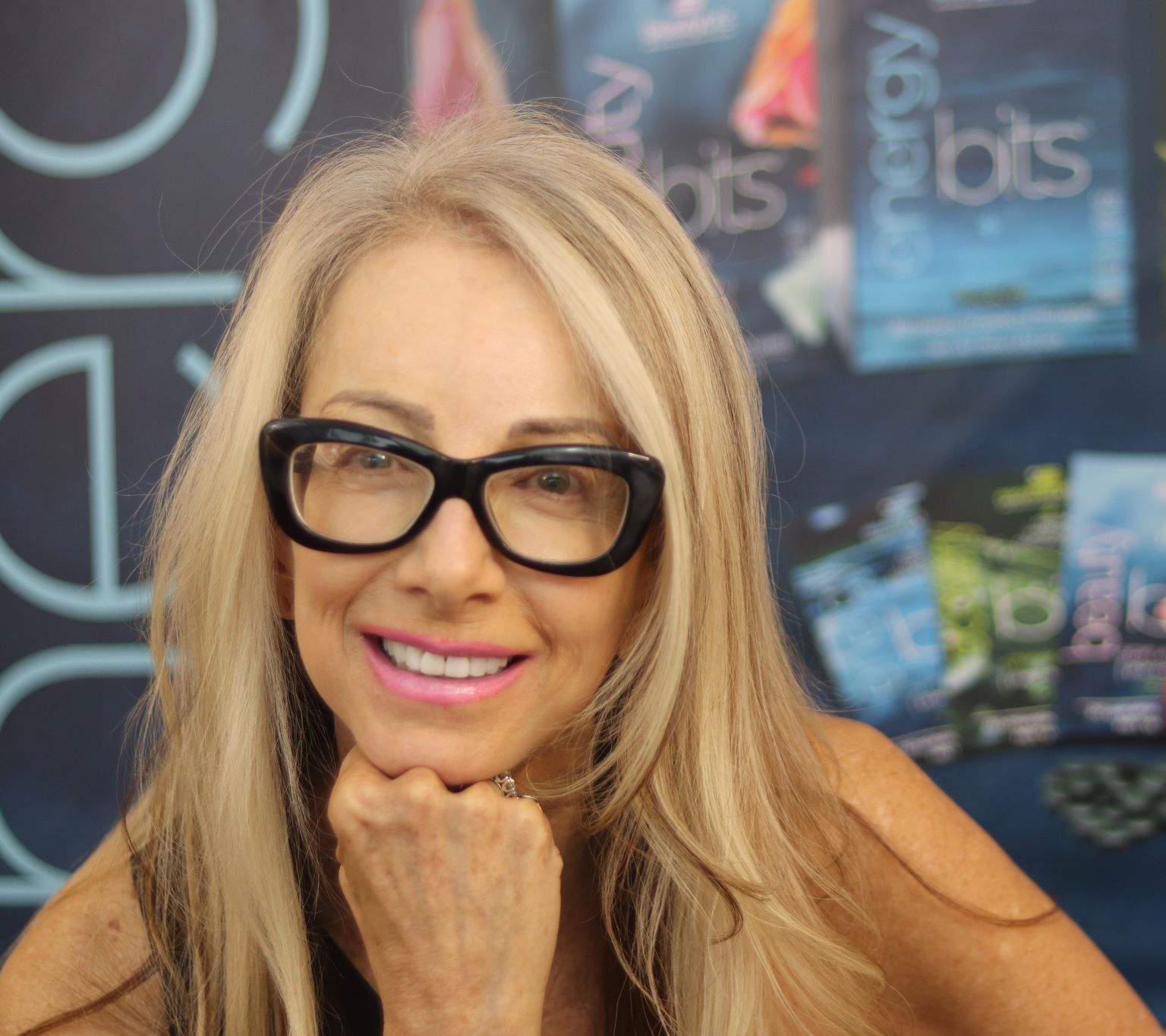 Today on the Marni On The Move podcast we are doing a deep dive into the health and nutrition benefits of Algae with EnergyBits Founder, CEO, Chief Science Officer, Catharine Arnston.  Catharine is THE expert when it comes to algae for wellness, nutrition, beauty, biohacking, mitochondria and longevity. She is a nationally recognized thought-leader, seasoned corporate executive, experienced entrepreneur, a sought-after speaker and a Board-Certified Health Coach.
In 2008, when her younger sister was diagnosed with breast cancer and advised by her oncologist that an alkaline diet would improve her healing. Catharine left her 25-year corporate career to help her sister identify which foods were alkaline which led her to discovering algae – the most alkaline, chlorophyll-rich, high-protein, nutrient-dense food in the world.
During our conversation Catharine shares the story on how EnergyBITS was born, her entrepreneurial journey, and the many eye-opening discoveries she made along the way.  Extremely passionate about the many healing and nutritional powers of Algae, Catharine offers great insight into the benefits of Chlorella and Spirulina and why you should add them to your daily wellness routine, how to identify safe products, and the overall history of Algae.
Catharine has spent the last twelve years researching algae, writing papers, giving presentations, lecturing at conferences, and speaking on 250+ podcasts to explain the benefits of algae.
CONNECT
EnergyBits on Instagram
Marni On The Move Instagram, Facebook, TikTok, LinkedIn, or YouTube
Marni Salup on Instagram and Spotify
OFFERS
InsideTracker: Get 20% percent off today at InsideTracker.com/marnionthemove
EnergyBITS: Get 20% off today with our code MOTM at EnergyBITS.com
SUPPORT THE PODCAST
Leave us a review on Apple. It's easy, scroll through the episode list on your podcast app, click on five stars, click on leave a review, and share what you love about the conversations you're listening to. Tell your friends to what you love on social. Screenshot or share directly from our stories the episode you're listening to, tag us and the guests, and use our new Marni on the Move Giphy!
SUBSCRIBE TO OUR NEWSLETTER
Sign up for our weekly newsletter, The Download for Marni on the Move updates, exclusive offers, invites to events, and exciting news!