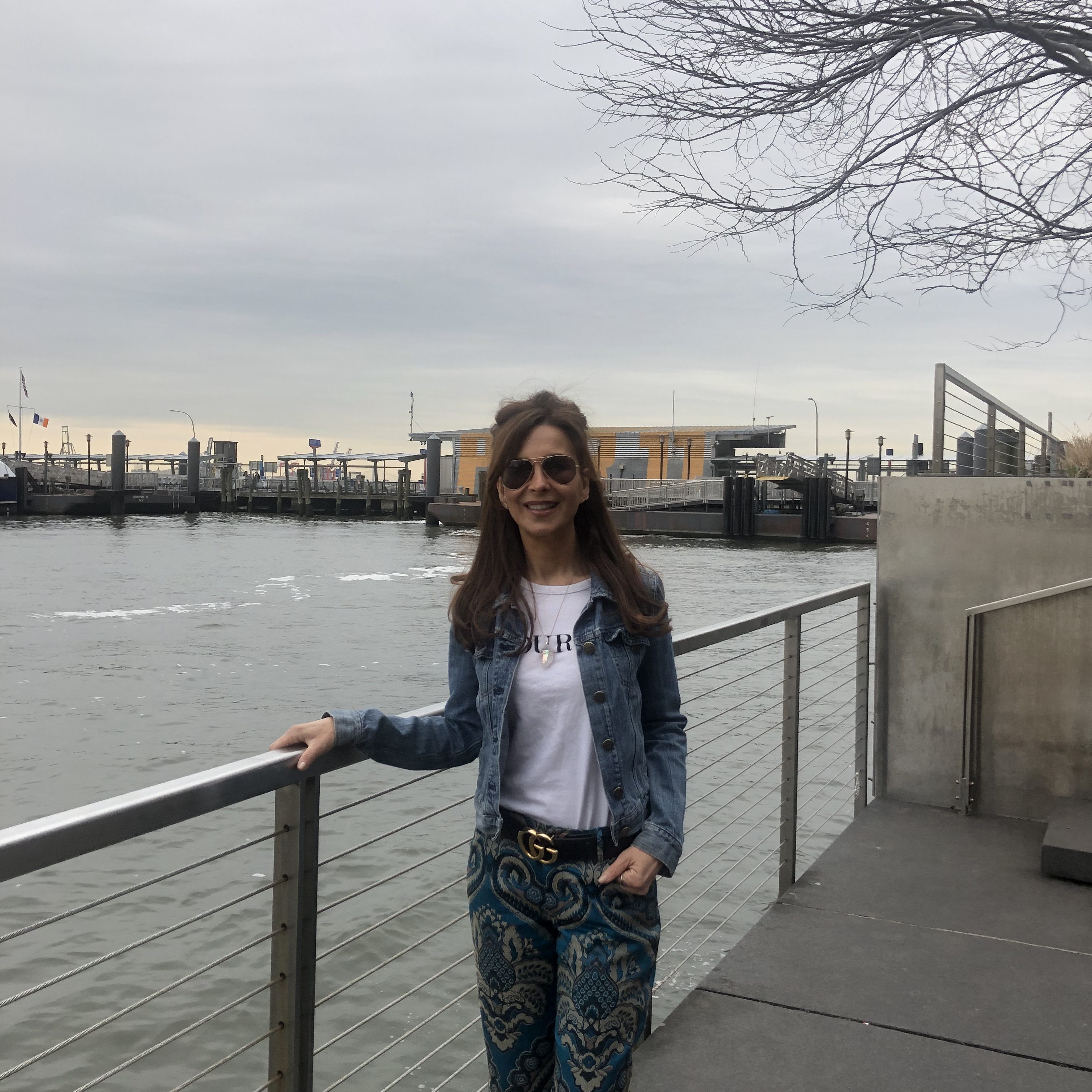 Rooted in spirituality, born and raised in NYC, into a family of entrepreneurs, Paige Novick was a young college student, living in Paris, studying French Literature and Language at Sorbonne University when a life changing opportunity to intern with Karl Lagerfeld at Chanel presented itself and the course of her life and career shifted in a whole new direction, sparking her talent and passion for design.
Today she is a world renowned, award winning jewelry designer, founder of namesake company, beauty and fragrance industry disruptor, and sought after Crystal Healer and Educator.  Her name has become synonymous with effortless style and refined, chic pieces that strike a balance between of the moment relevance and timeless design. She is a member of the CFDA (The Council of Fashion Designers of America) and the winner of Fashion Group International Rising Star Award for Fine Jewelry in 2015.
Marni and Paige converse about her love of all things French, the college internship that changed her life, where her talent for design and passion for spirituality began, her entrepreneurial journey, the transformative meditation retreat that shifted her personal and career evolution, turning routine into ritual, intentional beauty, mindfulness, living in alignment, and the inspiration behind her newest collection, Gem Story.  Gem Story a line of five gem-stone infused multi-sensory essential oils-Dream, Calm, Balance, Passion, and Strength, created in collaboration with natural beauty brand, Bios Apothecary. These oils, depending on the healing intention, are scented with therapeutic essences of refreshing citrus, calming lavender, and balancing ylang-ylang, and infused with crystals like stabilizing Tiger's Eye, Quartz Crystal, bold Black Tourmaline, intoxicating Garnet and Rose Quartz Crystal, soothing Peridot, Ethiopian Opal and more.  Naturally, Paige designed a beautiful collection of pendants that match each of the oils, with her signature chain, three diamonds and healing crystal, fusing her two worlds together.
Also on the episode, Paige talks about the programs she is teaching to educate consumers on the vibrational energy of crystals along with their transformative, empowering and healing powers, she shares a few of her favorite motivational authors and books empowering her at the moment, and the workouts the wellness routines that fueling her for success.
Follow Us On Social
@Paige Novick on Instagram, Facebook , or Twitter
@MarniOnTheMove Instagram, Facebook, or LinkedIn
Shop our Offers, Deals, and Favorite Products + Brands
Sign up for our Newsletter, The Download for Marni on the Move updates, exclusive offers, invites to events, and exciting news!