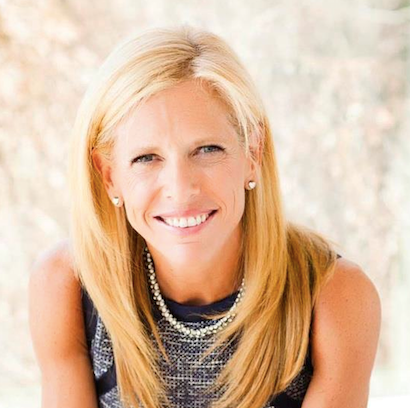 Hinted Founder + CEO, Lucy Danziger, wants to take the guess work out of gift-giving and empower you with the tools to get everything you've ever wanted! Thanks to her game-changing social shopping platform and app, Hinted, you can make a wish list of anything you want from a pair of shoes to a new watch, a vacation, your next triathlon bike, your favorite charity or even a puppy! Great for every occasion-Christmas, birthday's, weddings-it's like a registry for life.  You can share your list with friends and family and discover recommendations from celebrities, influencers, and Hinted Ambassadors.  It's is the social shopping app that lets you keep track of what you want as you shop, saving items and experiences to as you shop.
Empowered by nearly two decades in publishing at Conde Nast including 13 years at the helm of Self Magazine as editor-in-chief, and prior to that at Women's Health and Fitness, Lucy is no stranger to creating and curating great content. For years, she has been advising on terrific products, telling stories, building audiences, helping brands drive sales and attract consumers. Lucy grew Self.com to more than 6.5 million visitors per month (that's more than  40 million page views per month!).
On this episode, Lucy Danziger offers Marni on the Move listener's a few hints into the future of gift buying, creating wish lists, social shopping  and new media thanks to her pioneering venture, Hinted. Marni syncs up with Lucy about her vision behind innovating Hinted, her mission to create a sustainable shopping platform and her "No Returns" campaign, growing her audience and brand, key entrepreneurial lessons, and her fueling sport of choice:triathlon! Get ready to be empowered, motivated and start hinting!
Connect With Hinted
Connect With Marni on the Move
Dont forget, if you like what you hear, leave us a five-star review! Thank you for listening.