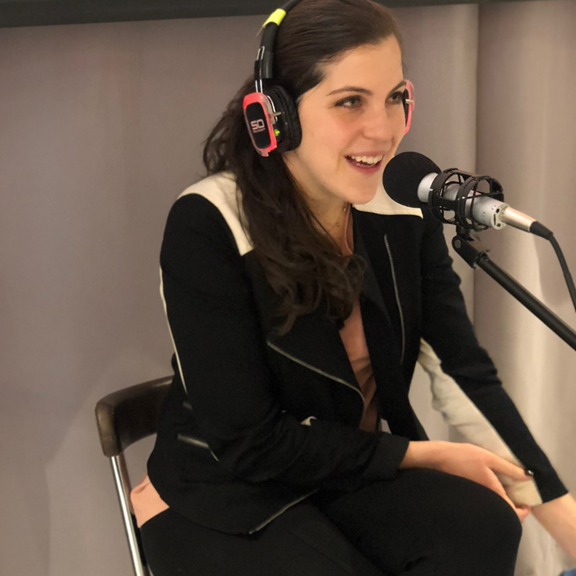 On todays epiode Marni Syncs up with financial planner Emily Barbe and Olympic Silver Medalist Fencer and Chelsea Piers Fitness Regional General Manager, Keeth Smart to talk training, goal setting, planning and getting in shape-physically, mentally, and finacially.
Listen to our one-on one conversation and in-studio recording with Keeth Smart
This episode was recorded LIVE at Chelsea Piers Fitness in NYC in January 2019 as part of the Marni on the Move "Well Intentioned" Winter Wellness Summit.
As always, thanks for tuning in and all your great feedback on the podcast. I appreciate your DM's and questions on social, and keep those emails coming!  If you like what you hear, leave us a review on Apple Podcasts. It's easy, scroll though the list of Marni on the Move podcasts on your app, click on Write a review. Share what you like about the podcast, your favorite episodes, what inspires you.  Tell your friends to listen, email them a link, post it on your social platforms and tag Marni on the Move, and spread the love! Also, sign up for our newsletter The Download, to find out about upcoming events and summits this summer, great deals, offers, and giveaways!
Follow Us On Social
@MarniOnTheMove Instagram, Facebook, or LinkedIn
Shop our Offers, Deals, and Favorite Products + Brands
Sign up for our Newsletter, The Download for Marni on the Move updates, exclusive offers, invites to events, and exciting news!