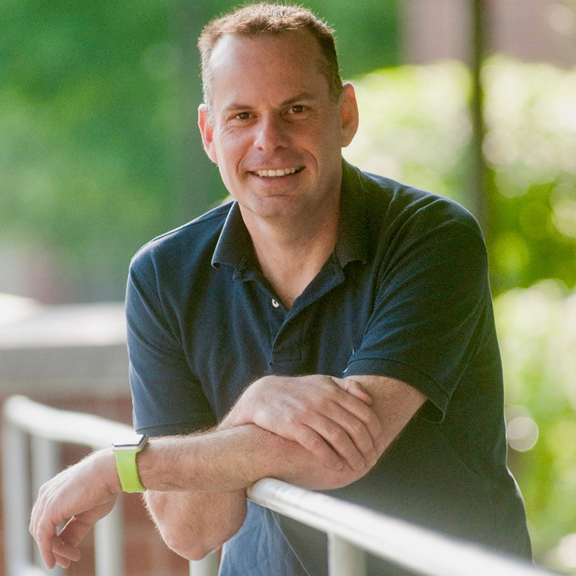 Dr. Gil Blander is the visionary founder behind the game-changing health and wellness company, InsideTracker. InsideTracker looks at blood biomarkers, DNA, and activity tracking data and then gives evidence-based highly personalized recommendations on what foods to eat, supplements to take, and lifestyle activities to adjust, all from their team of expert nutritionists and geneticists.  InsideTracker offers an inside look at what's going on in your body through its online, digital dashboard.  In 2009 Dr. Gil Bander had the idea of InsideTracker with the goal of helping people live longer healthier lives by better understanding what's happening inside their bodies.
On today's episode, host Marni Salup syncs up with Dr. Gil Blander about where his journey into science and the study of aging began; why personally taking charge of your health and wellness is the future of longevity; how you can discover your "real" inner age; the key biomarkers you should be watching as you get older, the ones to watch if you're an endurance athlete, or a busy executive and entrepreneur in a high stress environment. They do a deep dive into Glucose, Iron, Vitamin D; Gil talks about blood biomarkers optimal vs normal levels and range and how our current doctors and healthcare system define normal; they touch upon Epigenetics and how understanding your DNA and blood can impact your health and fitness goals; and of course Gil sheds light on the workouts and wellness routines that fuel him for success.
Longevity and aging have been been a lifelong fascination for Dr. Gil Blander, beginning with the loss of a loved family member at a young age which inspired his journey into science and his study of aging. Dr. Gil Blander went on to study at the Weizmann Institute of Science in Israel, getting his Ph.D. in Biology. In 2002 he moved to Boston area to join MIT for postgraduate studies of aging, joining legendary Dr. Lenny Guarente's lab where he met Dr. David Sinclair, also on the podcast. After studying at Lenny's lab for several years, he then joined the private sector, launching InsideTracker.
Connect
@InsideTracker on Instagram,  Facebook., or LinkedIn
@MarniOnTheMove Instagram, Facebook, or LinkedIn
Sign up for our newsletter, The Download for Marni on the Move updates, exclusive offers, invites to events, and exciting news!
Shop Amazing BLACK FRIDAY Deals 
InsideTracker is offering Marni on the Move listeners 20% off upon checkout, using the code, CHEERSMARNI at InsideTracker.com. They also have an incredible  sale kicking off Thursday Nov. 28, Thanksgiving Day, at 5:30am PT extending through 11:59pm PT on Monday Dec. 2, 2019.  It's InsideTracker's best offer of the year — $200 off the "Ultimate" plan, which is the most comprehensive offering –OR– 25% off any other plan.
And from our sponsor, another great holiday offer! 
Mad Ritual CBD Balm has changed my sports and fitness recovery game in a big way!  Get ready to recover like a rebel with these awesome high quality CBD infused products!  You can buy 3 tins for $89, mix & match any blend and the discount automatically is applied at checkout, no code needed. You can also use code BOGO at checkout -to Buy One, Get One 50% Off,  and Free Same-Day Shipping (orders must be placed by 12 pm CST).
Their CBD Balm is off the charts amazing! And I'm not the only one that thinks so, Mad Ritual has 100+ five star reviews. They also offer a terrific CBD infused total recovery supplements. Not just for athletes, the products are formulated to ease all of the aches and pains that come along with being an active human.  So, if you're sore from life, Mad Ritual gets it. Founded by women, athletes, and active entrepreneurs, they are committed to helping active folks bring more balance to their lives. Shop with our code marnionthemove for 15% off your purchase.