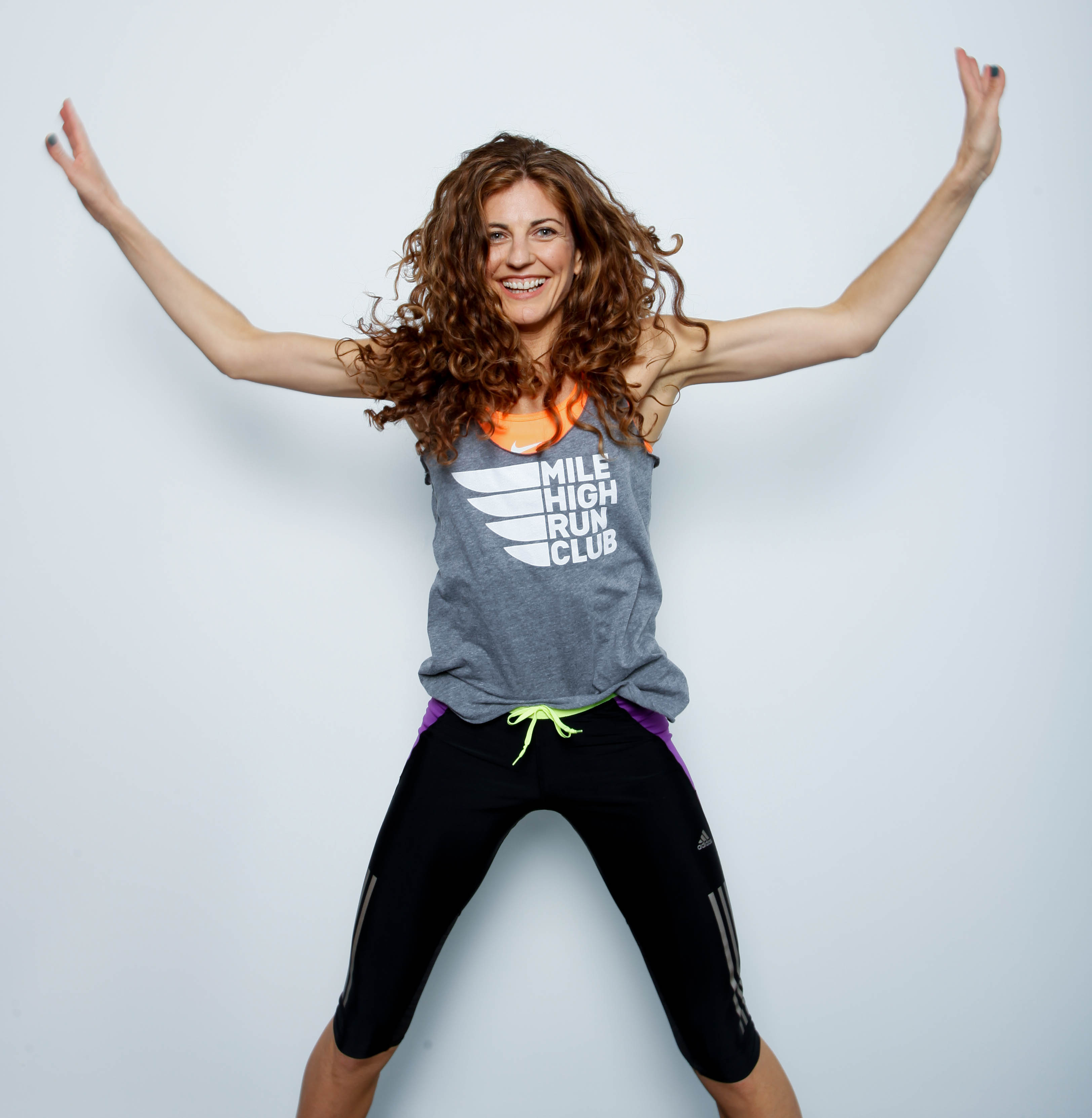 Debora Warner is the Founder of Mile High Run Club, the first studio of its kind dedicated to running with both indoor classes and outdoor training, which launched in 2014.  Debora's pioneering innovation has bridged the sport of running with boutique fitness creating a concept that appeals to both runners and the broader fitness community including everyone from beginner's, elite and Olympic athletes, transforming the traditional solo treadmill training experience into a fun, energetic and empowering group session while making running accessible to the new-runner.
Debora and Marni sync up about running, of course! They talk about where it all began for Debora and Mile High Run Club, training tips and advice, going from the treadmill to the trails, insight on Mile High Run Clubs exciting new class "The Build," a 45 minute full body strength class incorporating functional training with power and stability (a must for all runners), and the new studio coming soon! 
Not your everyday boutique fitness studio CEO, Debora Warner, also an RRCA Certified Running Coach an ACE Certified Group Fitness Instructor, had a successful career as an internationally recognized contemporary artist prior to creating her latest work of art, Mile High Run Club, Debora has always been one to pursue her passion.
Like all great ideas and inspiration, the concept for Mile High Run Club, came to Debora while she was out on a run. Passionate about running and having always been an athlete, Debora's fitness trajectory began with swimming competitively in college, then running for stress relief and meditation when she moved to NYC and later triathlon where she completed over 20 plus races.
Mile High Run Club is all about running.  Mile High Run Club has opened two indoor training studios located in NoHo at 28 East 4th Street and NoMad at 24 West 25th Street, training programs for half marathon and marathon distance races, led by Olympic athletes and coaches, introduced a racing team, Team MHRC,  and built a running focused travel division, Mile High Wings.
With over 170 classes per week, the Mile High Run Club programs challenge the body differently than simply getting a few miles in. Expertly structured intervals led by elite, professional and Olympic runners, paired with great music, and high energy inspirational coaching is the studios formula for success. The name emphasizes the "feel good" aspect of running with a nod to the elite training culture of Colorado. Mile High Run Club's purpose is to share the joy of running with every runner one mile at a time, making the world a happier place. Sign up for class at www.milehighrunclub.com.
Books We Mention
What I Talk About When I Talk About Running By Haruki Murakami
Born to Run By Christopher McDougall
Connect on Social
@milehighrunclub
@deborawarnermhrc
@marnisalup
@marnionthemove
Share The Love 
If you are enjoying the podcast and like what you hear, please head over to iTunes and leave us a 5 star review, share the episodes with friends, subscribe to the podcast, and sign up for our newsletter for event announcements and great giveaways from our sponsors and partners.