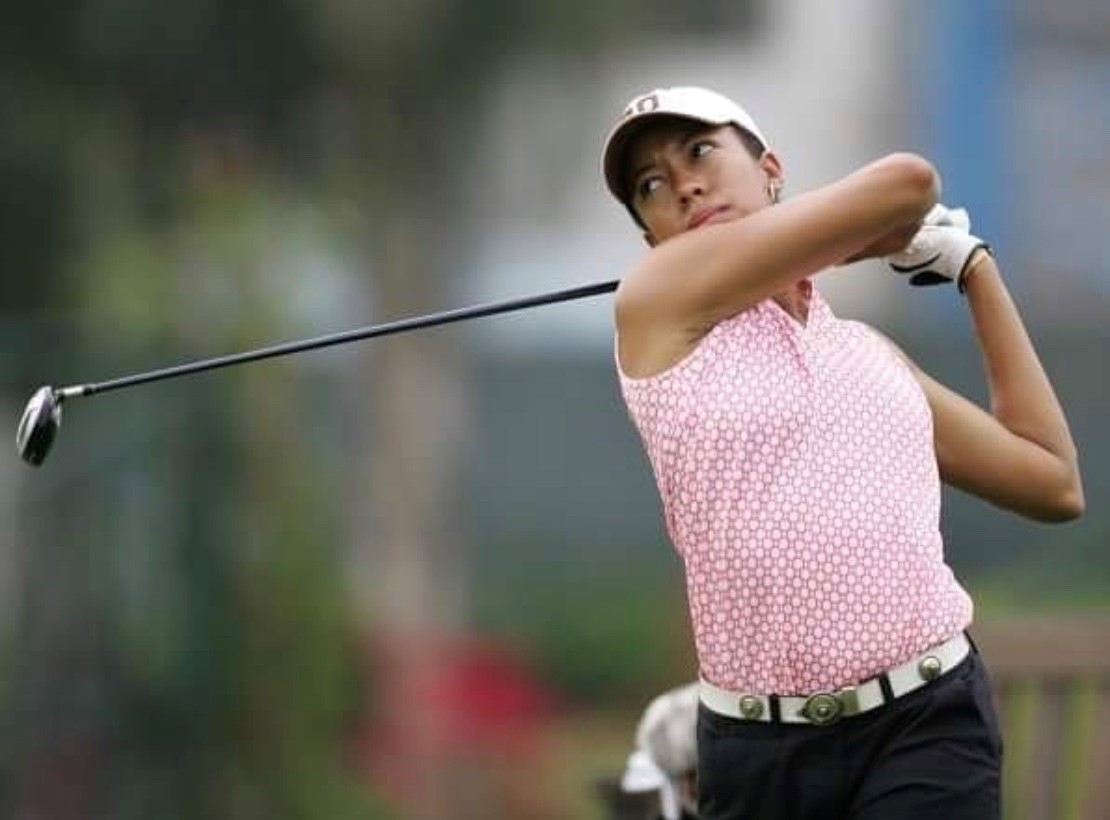 You may have recently seen Andia Winslow gracing billboards for Nike, in campaigns for REI, in the windows of Hearst Media HQ in NYC or perhaps you have heard her voice on an Alvin Ailey, McDonald's, PBS or eBay commercials.
Andia Winslow is a Professional Athlete-Golfer and Runner, Voice Over Artist, On-Air Host, Fitness Entrepreneur, and Wellness Advocate.
A formidable competitor who has mirrored her professional athlete relatives, NFL Hall of Famer, Kellen Winslow Sr., in April 2006, she became only the fourth African American to ever compete in a Ladies Professional Golf Association Tour (LPGA) event and has been called "the most athletic and fit woman in all of professional golf." In addition, she was tapped by Black Ice Concept to compete for the USA Bobsled & Skeleton Federation. As a developmental athlete, Andia relocated to the Olympic Training Center in Lake Placid, NY in preparation for the 2014 Winter Olympic Games in Sochi, Russia.
A Yale Alumna and Founder of The Fit Cycle, she is a trail blazer in the world of wellness, she believes that "the best experiences are shared" and has been recognized globally for her fitness activism in the creation of innovative digital video content that encourage heart health, proper consumption, injury prevention and total athletic development.
Andia has appeared on Good Morning America, CNN, ESPN and her work has been featured in The New York Times, Forbes, Cosmopolitan, Self, Shape, Marie Claire, Black Enterprise, Heart & Soul Magazine, USA Today, The Chicago Tribune, Health Magazine, Headline News, Weight Watchers, Runners World, and Well + Good
She is a contributor and ambassador for American Heart Association and GoRedForWomen.org. Andia's instructional content and viral fitness films have been called the "Smartest, Sexiest Workout Videos Ever" by Forbes, and selected for inclusion in the "National Wear Red Day" 10th Anniversary educational campaign. As an on-air fitness expert and educator, she was recognized as a "Top Innovator" and invited to speak at South by Southwest (SXSW) because of her work to empower real people to make real-time decisions about their lives.
Andia has developed classes and workshops for corporate clients, events and campaigns including: Under Armour, Intel, Walmart, Calvin Klein, MLB, Ford, Lululemon and Athleta.
Andia is committed to work that encourages youth and adults to maintain healthy and active lifestyles. When not on the course, on the track, or in the gym, she can be found furthering her crafts as a filmmaker, public speaker, voiceover artist, philanthropist and working fitness and commercial model.
Visit: AndiaWinslow.com and TheFitCycle.com. Connect: Twiiter, Instagram, Facebook and YouTube: @andiawinslow
Don't forget to subscribe at www.marnionthemove.com
Follow Marni on the Move on social @marnisalup @MarniOntheMove
Thank you for tuning in!