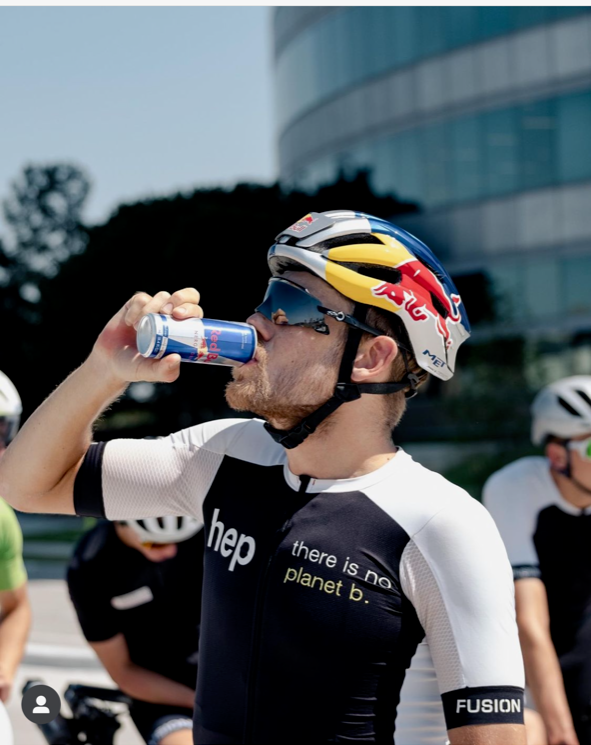 Today on the Marni On The Move Kona 2022 Triathlon Series, I sync up with Danish Professional Triathlete, Daniel Bækkegård. Daniel is one of the most inspiring athletes I've spoken with on the pod and he is on a mission to make an impact on the world with every move he makes. He is an emerging talent on the long-distance triathlon scene, but competition and excellence in sport are in his DNA. At an early age he was a competitive Junior Swimmer  where he won over 20 national titles.  In 2014 he switched over to triathlon as part of the Youth National Team. In 2019 he moved over to long-distance triathlon, winning his debut IRONMAN in Austria and qualifying for his first IRONMAN World Championship in Hawaii. Since then he has been crushing it it the  IRONMAN and 70.3  scene as well as PTO.  This week he is competing in IRONMAN World Championships in Kona on Saturday Oct 8, 2022.
Daniel and I sync up to chat about what he loves about triathlon, key life (and triathlon) lessons he has learned over the past few years through sport, what he is looking forward to racing in Kona, and his plans post World Championships.  We also geek out on gear and I ask him lots of Q's about his favorite sponsors and why,  We also do a deep dive into carbon sole running shoes, his fave brand , and how he eases into the shoes for longr runs.  We talk about his solar power partners at Hep Global and how he is passionate about environmentalism. Daniel shares the "why" behind all of the sponsors he is in alignment with including Canyon Speedmax CFR bikes with DT Swiss ARC 1100 wheels, Ceramicspeed components and Schwalbe tires. His helmets are MET Drone Powered by Red Bull and TT shoes BON Zero+. and his tri suit is a Fusion SLI High Speed Suit, while he swims in the Sailfish G-Range 7 wetsuit with MAGIC5 goggles.
If you are just dialing in, it's the super bowl of triathlon this week, the 2022 VINfast IRONMAN World Championships taking place in Kailua-Kona for the first time in three years. All week long on the Marni On The Move podcast, you will hear from top professional athletes and thought leaders from around the globe. If you haven't already tuned in to or LIVE pop up series from St. George World Championships and want to learn about the 15 pros and age groupers I interviewed from around the globe, tune in here! 
CONNECT
Daniel Bækkegård on Instagram and YouTube
Marni On The Move Instagram, Facebook, TikTok, LinkedIn, or YouTube
Marni Salup on Instagram and Spotify
OFFERS
Neotein
Neotein is a protein and electrolyte supplement. It's the perfect quick hit after a training session  for a protein boost and rehydration.  It's easy to use, just add one of the single serve packets to water. Neotein's protein packet's are great for a ride, run, or busy day on the go, and fit into your pockets or bag.  Made in the USA with straightforward, high-quality ingredients, Neotein has no unneeded additives, sugars, or fillers and its just 45 calories, with a light refreshing flavor that tastes great.  Get 20% off and use our code MARNI20 at Neotein.com
Revitin
Revitin is a prebiotic toothpaste that is an all-natural vitamin and mineral-rich formulation that gently cleanses, whitens teeth, and freshens breath while helping to restore gums and reduce harmful plaque. It is free of SLS, synthetic detergents, or additives and contains no harsh chemicals, fluoride, artificial colors, sweeteners, or dyes. Created by biologic dentist Dr. Gerry Curatola, years ago, when he recognized a need for a new and effective oral care product that could support sustainable health within the mouth.  Use our code Marni 15 at Revitin.com
SUPPORT THE PODCAST
Leave us a review on Apple. It's easy, scroll through the episode list on your podcast app, click on five stars, click on leave a review, and share what you love about the conversations you're listening to. Tell your friends to what you love on social. Screenshot or share directly from our stories the episode you're listening to, tag us and the guests, and use our new Marni on the Move Giphy!
SUBSCRIBE TO OUR NEWSLETTER
Sign up for our weekly newsletter, The Download for Marni on the Move updates, exclusive offers, invites to events, and exciting news!