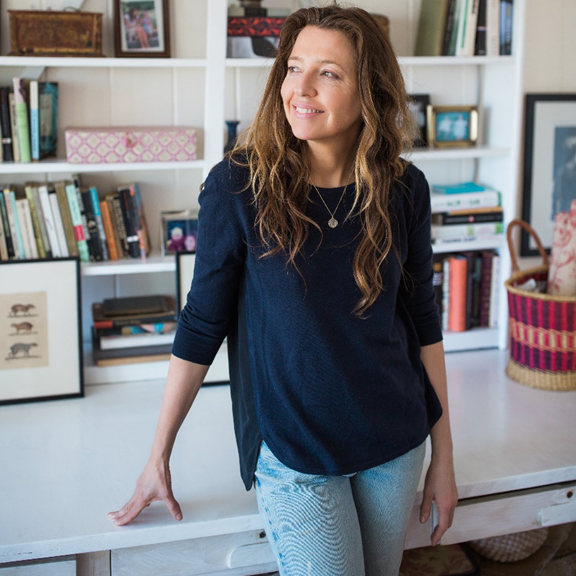 Jean Godfrey-June is the Executive Beauty Editor at Goop and Co-Host of Goop's popular beauty podcast, the Beauty Closet.  Marni and Jean sync up to talk clean beauty along with the skincare, exercise and wellness routines that fuel Jean for success. We discuss where her passion for writing began, how, when she got her start in beauty and her first major story for Vogue. They talk about what the landscape was like when Jean started at Elle and Lucky Magazines, and how it has evolved today from the abundance of clean beauty brands and product technology to the shift in advertising and brand messaging. Marni gets the scoop on the latest and greatest in clean beauty and insight on a few things that have been on her mind-sunscreen, infrared facials, and magnesium for better sleep.
CONNECT
Jean Godfrey-June on Instagram
Goop on Instagram and You Tube
Marni On The Move Instagram, Facebook, TikTok, LinkedIn, or YouTube
Marni Salup on Instagram, Spotify, Zwift, Strava, Peloton
SUPPORT THE PODCAST
Leave us a review on Apple. It's easy, scroll through the episode list on your podcast app, click on five stars, click on leave a review, and share what you love about the conversations you're listening to. Tell your friends to what you love on social. Screenshot or share directly from our stories the episode you're listening to, tag us and the guests, and use our new Marni on the Move Giphy!
SUBSCRIBE TO OUR NEWSLETTER
Sign up for our weekly newsletter, The Download for Marni on the Move updates, exclusive offers, invites to events, and exciting news!
PARTNER OFFERS
Take control of your health and wellness journey with InsideTracker, the ultra-personalized nutrition platform that analyzes your blood, DNA, and lifestyle to help you optimize your body from the inside out. Transform your body's data into meaningful insights and a customized action plan of the science-backed nutrition recommendations you need to optimize your health!  Get 25% percent off today at InsideTracker