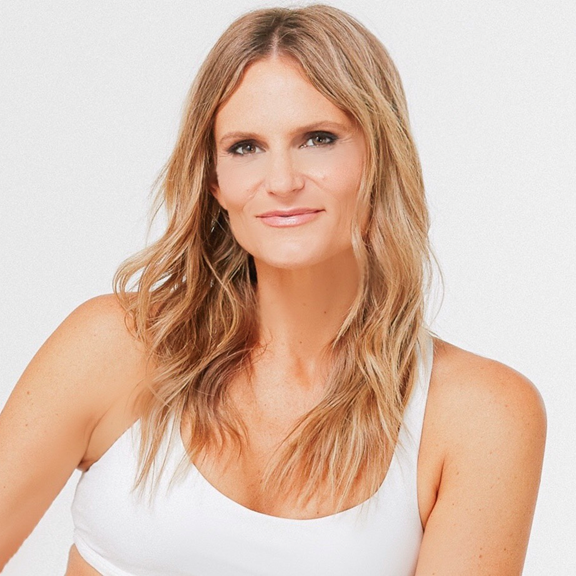 Today's guest, bodyworker, healer, and wellness expert, Lauren Roxburgh, is known as the "Body Whisperer" in the wellness world. Lauren has published two books Taller, Thinner, Younger and her new book The Power Source: The Hidden Key to Ignite Your Core, Empower Your Body, Release Stress and Realign Your life.   Lauren is also The Founder of the Aligned Tribe Community, Online Studio and Healing Tools.
As you can imagine, meeting up with Lauren and experiencing her movement medicine method, aligned life tools, along with tips and advice was serendipitous and they have been game changers in my racing, training and recovery ever since, and it's only been a few weeks! You are going to discover why on today's episode! I am certain everyone listening will be hooked on her method, buying the book, and her healing tools on her website LaurenRoxburgh.com.
Lauren and I sync up about all things fascia, alignment, movement, and foam rolling.  She shares her story on where it all began, her athletic roots, and of course we dive into her new book, The Power Source, and her philosophy behind unlocking the power of your pelvic floor, which you will discover is the root and foundation of mental and physical health. Lauren dials you into her methods, Movement Medicine and the five power centers you should be accessing to to restore fascia, andergy, and alignmemt.
If you like what you hear leave us a review on Apple Podcasts. It easy, scroll past the first few epiodes click on write  a review and tell us what you love want to hear more of. DM us or email [email protected]
Hit Us Up On Social
@LOROX on Instagram or Facebook
@MarniOnTheMove Instagram, Facebook, or LinkedIn
Shop our Offers, Deals, and Favorite Products + Brands
Sign up for our Newsletter, The Download for Marni on the Move updates, exclusive offers, invites to events, and exciting news!