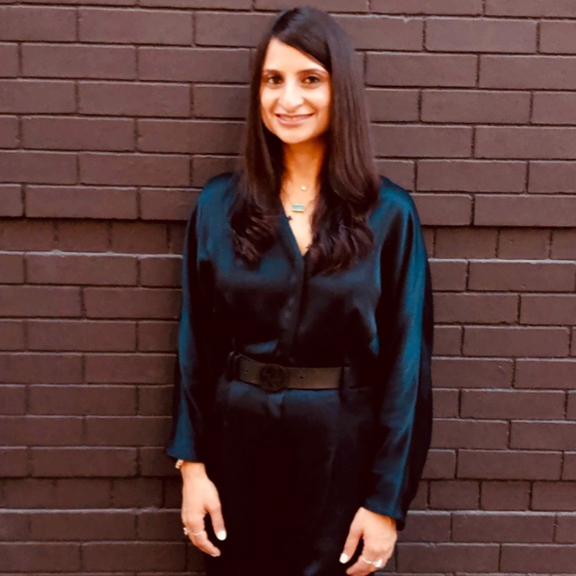 #FlashbackFriday to MOTM Episode 98, #MarniOnTheMove
When Pallavi Shah's mother suggested she pursue a career in medicine, she listened! It was one of the best decisions she has made in her life.
On today's episode of Marni on the Move, Host Marni Salup  syncs up with top physical therapist and entrepreneur, Pallavi Shah, MSPT. They are talking about Trigger Point Therapy, Kineseo Taping, Hot Stone Therapy, and hands on healing. Pallavi shares how running, yoga and cooking empower her for success. Marni and Pallavi talk about her inspiring parents and their Yoga practice, which helped cure her father from Rheumatoid Arthritis, and more
Pallavi Shah currently practices at Orthlology in Chelsea, New York. Prior to practicing at Orthology, Pallavi successfully owned and grew Physical Therapy In Action, a highly rated PT practice based in Maryland. Throughout her 18 year Physical Therapy career she has worked with elite athletes, political figures and local communities across three countries and multiple states in US. She has expertise in Dry Needling, Kineseo Taping, Custom Orthotics, TMJ Rehab, Vestibular Rehab, Spinal Manipulation, Myofascial Release, Pre /Post Natal Rehab and Ergonomic Rehab. She has been featured on CNN and Fox. As a certified Ergonomic Assessment specialist she has helped companies like Coca Cola, India and their employees to identify and modify any job tasks that put them at risk of musculoskeletal injury.
CONNECT
Pallavi Shah on Instagram @MSPT.Pallavi
Orthology on Instagram and Facebook
MarniOnTheMove Instagram, Facebook, or LinkedIn
Marni Salup on Instagram @MarniSalup
Sign up for our newsletter, The Download for Marni on the Move updates, exclusive offers, invites to events, and exciting news! Tell us what you love about the show via email [email protected].
Shop Sponsor Offer
Mad Ritual CBD Balm has changed our sports and fitness recovery game in a big way!  Get ready to recover like a rebel with these awesome high quality CBD infused products!  Shop with our code marnionthemove for 15% off your purchase.