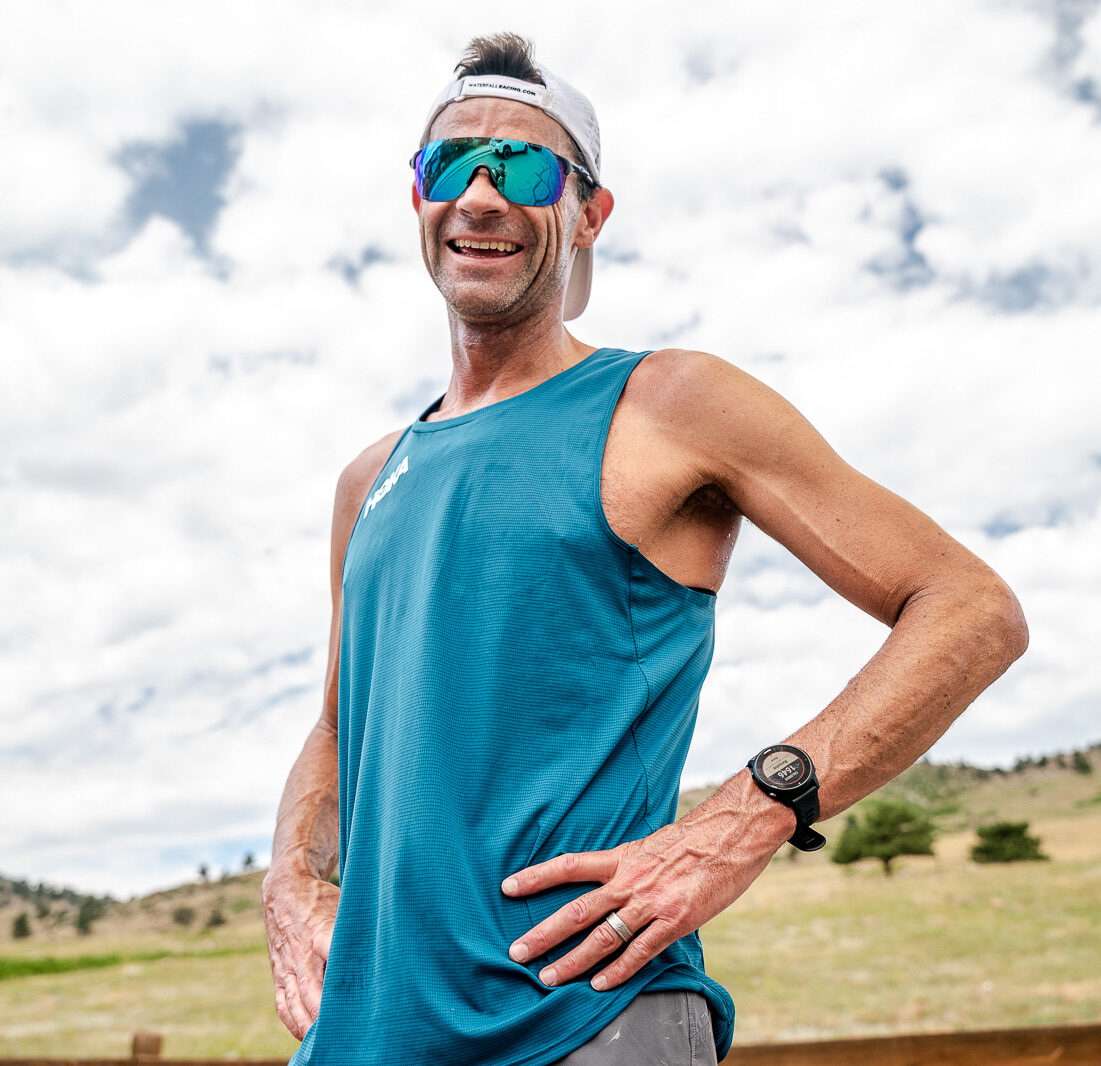 World Champion Triathlete, Timothy O'Donnell is one of the world's most successful and experienced American long-course triathletes. As a professional, he has earned 50+ podium finishes including over 22 wins at major events throughout the world. Along with the ITU Long Distance World Champion (2009) title, his other wins include nine Ironman 70.3 victories, two IRONMAN wins, and six Armed Forces National Championships. At the IRONMAN World Championship in Kona, Hawaii, Timothy has finished 3rd (2015), 5th (2013), 6th (2016), 8th (2012) and earned the top American spot in 2013 & 2015.
After surviving a Windowmaker Heart Attack on the bike leg of the Miami Challenge race in 2021, 15 months later, in 2022 Tim competed in IROMMAN World Championships in Kona and most recently was just in New York City at Lifetime NYC Triathlon, where he came in third place.
Tim and I caught up on Monday October 2, 2023 in NYC to chat about the NYC Triathlon, what inspired him to come race, and how he is having fun with sport and exploring shorter distances, new off road events and bringing a new "Why" and perspective to his racing and training after surviving a widowmaker heart attack. We do a deep dive into the health and wellness tools keeping Tim super dialed and on the inside track of his health from the Cleerly Health CT, InsideTracker, DeltaG Ketones and more. As Heart Disease is in his DNA and we chat about the tests he was doing prior to the heart attack and the ones he did post heart attack which empowered him with the confidence to get back to training and racing .
We talk about how he is embarking upon a new chapter in his career, he sheds light on his latest venture, Salty Bears coaching, which he co-founded with his wife, Rinny Carfrae And of course, we talk gear and sponsors that have empowered him for success including Insidetracker, DeltaG Ketones, AG1, Hed Wheels, Ucan, and more. I also get Tim's thoughts on the recent IRONMAN 70.3 NY  race conditions and ask about his most challenging race conditions.
Photos by @itskennywithrow
CONNECT
Timothy O'Donnell  on Instagram
Salty Bears Coaching 
The Tim & Rinny Show on YouTube
Marni On The Move Instagram, TikTok, LinkedIn, or YouTube
Marni Salup on Instagram and Spotify
SUBSCRIBE TO OUR NEWSLETTER
Sign up for our weekly newsletter, Do What Moves You, for Marni on the Move updates, exclusive offers, invites to events, and exciting news!
OFFERS
DeltaG: Get 20% off deltaG Ketones today at www.deltagketones.com use our code Marni20
SUPPORT THE PODCAST
Leave us a review on Apple. It's easy, scroll through the episode list on your podcast app, click on five stars, click on leave a review, and share what you love about the conversations you're listening to. Tell your friends to what you love on social. Screenshot or share directly from our stories the episode you're listening to, tag us and the guests.