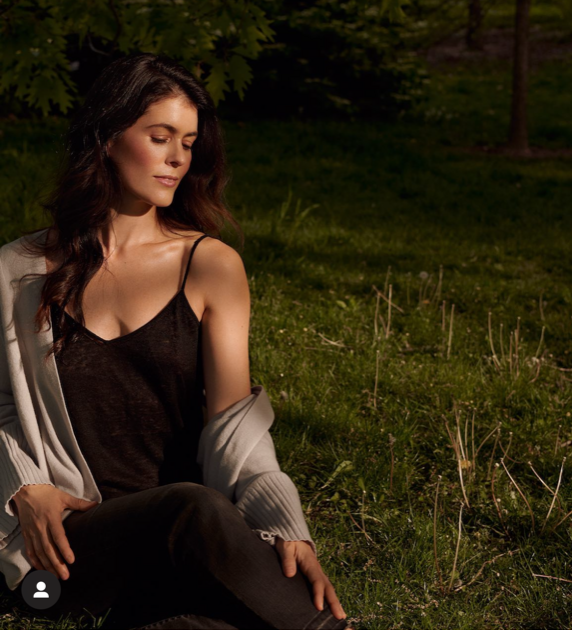 Erika Halweil is a highly respected yoga teacher and student in the global Yoga-verse. Erika joins me on the Marni On The Move podcast to shed light on her newest venture, The Life Glow Project, a multifaceted destination for all things uplifting including group yoga classes, private instruction & guidance, yoga retreats, meditation, breathwork and pranayama, and to talk about her exciting new workshop launching in January 2023, Radiance: Return To The Essence of You.
Erika has been teaching Yoga for 25 years and practicing since 1993.  After practicing and exploring several styles of asana, and integrating that into her teaching, her relentless curiosity and longing eventually led her to the practice of Ashtanga Yoga. Today, she uses the system and sequencing of modern Ashtanga Yoga, but many of her classes are now a beautiful blend of everything she has studied over the past 28 years.  I have personally been practicing Yoga with Erika for years and I highly recommend taking her classes  in person or on Zoom as she teaches all levels of Yoga and is such an awesome teacher.
When we first hopped on to chat, we were talking about the weather and the temperature which moved into climate change and global warming, but like any conversation or class you have with Erika, there is always a deeper and broader meaning and by the end, you have a new perspective and feel inspired by the light she sheds on the topic.
In addition to a deep dive into her classes, practice and upcoming workshop, Erika shares where her yoga journey began, how it has ebbed and flowed over the years, she shares why being alignment with the universe is so important and how feeling is our superpower, we cover a few Yoga-inspired topics and so much more.
Born & raised in NYC, now with her family out on Long Island, Erika Halweil is one of the few people I know who I can say is successfully living a Yogic lifestyle and has managed to weave the principles and practices of yoga into a modern day life.
CONNECT
Erika Halweil on Instagram
Marni On The Move Instagram, Facebook, TikTok, LinkedIn, or YouTube
Marni Salup on Instagram and Spotify
OFFERS
Vela: Get $350 off your bike purchase. Use our code, MarniOnTheMove at Vela.Com
HigherDOSE: Get 15% off on today at HigherDOSE with our code MOTM15.
InsideTracker: Get 20% percent off today at InsideTracker.com/marnionthemove
Revitin is a prebiotic toothpaste. Get 15% off and use our code Marni 15 at Revitin.com
SUPPORT THE PODCAST
Leave us a review on Apple. It's easy, scroll through the episode list on your podcast app, click on five stars, click on leave a review, and share what you love about the conversations you're listening to. Tell your friends to what you love on social. Screenshot or share directly from our stories the episode you're listening to, tag us and the guests, and use our new Marni on the Move Giphy!
SUBSCRIBE TO OUR NEWSLETTER
Sign up for our weekly newsletter, The Download, for Marni on the Move updates, exclusive offers, invites to events, and exciting news!