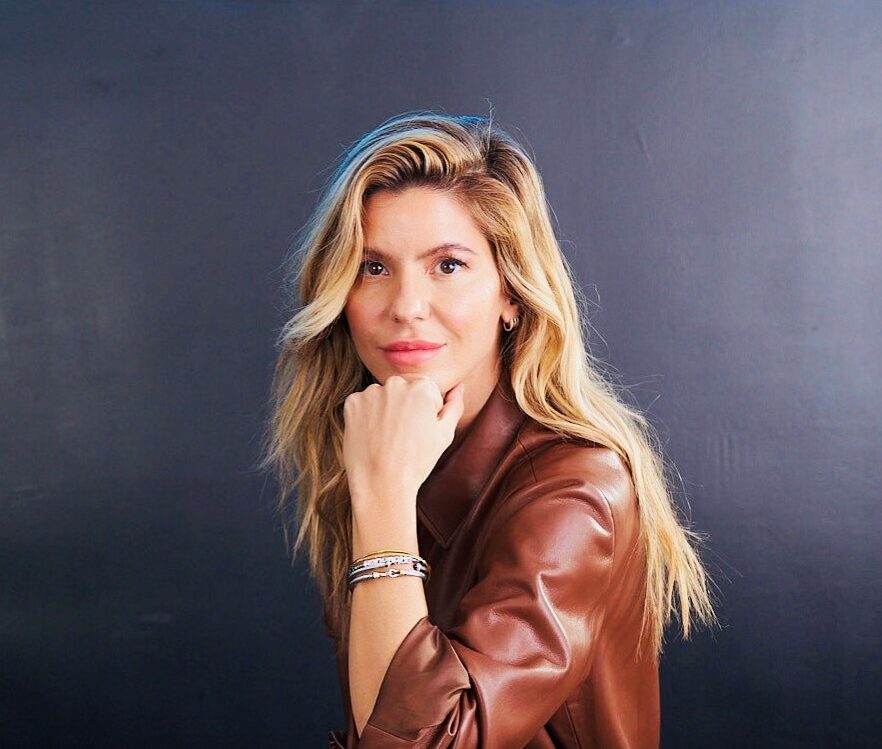 HigherDOSE, Co-Founder Katie Kaps joins us on the Marni On The Move podcast this week to talk about the pioneering and game changing wellness company she started with business partner and Co-Founder Lauren Berlingeri. During our conversation we rewind to where it all began and how the company and product offerings have expanded over the years, we talk about the intention behind the ingredients HigherDOSE includes in their ingestables and topicals. Katie gives me the scoop on some new products launching this week, we talk about their next level biohacking series BIOHACK-HERS, and of course the exercise and wellness routine keeping her fueled for success.
HigherDOSE offers the hottest at-home wellness tools using nature-inspired technologies to release a DOSE of feel-good chemicals — Dopamine, Oxytocin, Serotonin, and Endorphins — that elevate your mood, promote a healthy glow, support long-term health benefits, and lift your spirit. The Infrared Sauna Blanket and PEMF Go-Mat are my go-to's for athletic recovery but also for simply relaxing and improving sleep; HigherDOSE also has Chill Chews and High-Dration Powder with Magnesium and  L-Theanine for chilling out and great Detox Drops with Chlorophyllin and Milk Thistle Extract for rejuvenation. Other cool products include  Red Light Face Mask Glow Serum, Healing Oil, Serotonin Soak Salt, Get Salty Spray, and more
PS. Kate Kaps and Lauren Berlingeri were on Episode 163 back in 2021 Have a listen if you havent already.
CONNECT
HighDOSE Instagram
Katie Kaps on Instagram
Marni On The Move Instagram, Facebook, TikTok, LinkedIn, or YouTube
Marni Salup on Instagram and Spotify
OFFERS
HigherDOSE: Get 15% off on today at HigherDOSE with our code MOTM15.
InsideTracker: Get 20% percent off today at InsideTracker.com/marnionthemove
Revitin is a prebiotic toothpaste. Get 15% off and use our code Marni 15 at Revitin.com
SUPPORT THE PODCAST
Leave us a review on Apple. It's easy, scroll through the episode list on your podcast app, click on five stars, click on leave a review, and share what you love about the conversations you're listening to. Tell your friends to what you love on social. Screenshot or share directly from our stories the episode you're listening to, tag us and the guests, and use our new Marni on the Move Giphy!
SUBSCRIBE TO OUR NEWSLETTER
Sign up for our weekly newsletter, The Download, for Marni on the Move updates, exclusive offers, invites to events, and exciting news!