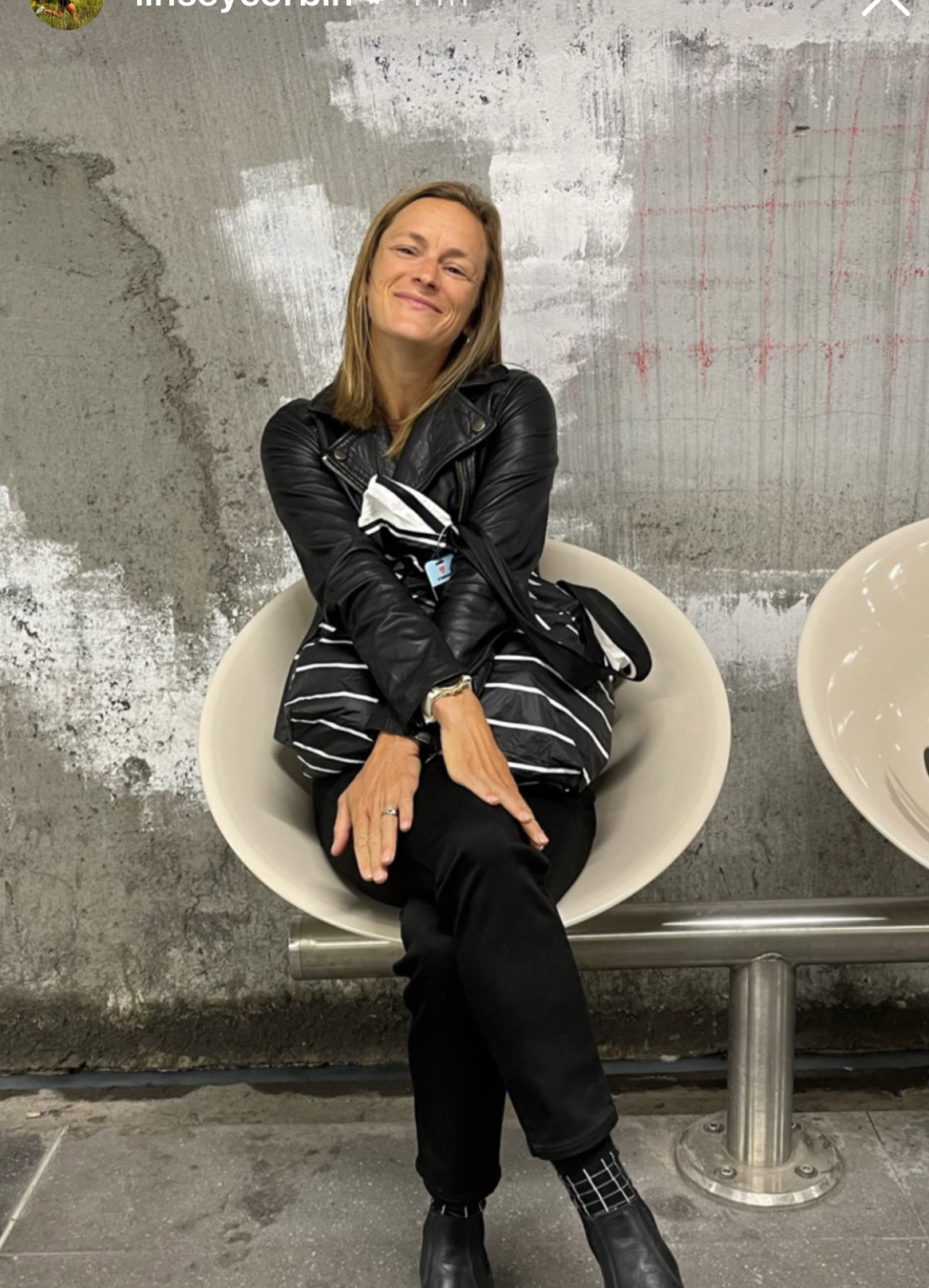 Today on the MOTM Kona 2022 Triathlon Series, I sync up with recently retired, American Professional Triathlete, Linsey Corbin. Linsey has a decorated career in the sport with 17 Years as a professional triathlete and as of this year she was planning to retire after completing her last race in Kona, unfortunately she learned in her training and lead up to the iconic race, that she has a stress reaction in her femur and any kind of exercising was off the table.  If you follow Linsey on Instagram, you can read her posts and follow how she mentally pivoted. If you are an athlete, you know how hard it is to sit on the sidelines with an injury. I checked in with Linsey out of respect and she insisted on having me include her in the series. Not to worry, she is taking it like a champ, drinking wine and having croissants in Paris with her sister, of course!
During our conversation Linsey shares how she got into the sport of triathlon, what she loves about it, and she talks about some of her favorite races. Linsey also shares her phillophy around nutrition and fueling during races, her overall mindset, and a few big lessons she has learned along the way.  We talk about her love/hate relationship with the iconic Kona World Championships and why she has done it 15X! Special thanks to Roka for arranging this conversation.
If you are just dialing in, it's the superbowl of triathlon this week, the 2022 VINfast IRONMAN World Championships taking place in Kailua-Kona for the first time in three years. All week long on the Marni On The Move podcast, you will hear from top professional athletes and thought leaders from around the globe.   
 The Womens WC was yesterday Oct 6, 2022 and history was made. American Pro Chelsea Sodaro won the race and was the first American woman to win in over 25 years, since Paula Newby Frasier and the first Rookie to win in 15 years. 
CONNECT
Linsey Corbin on Instagram
Marni On The Move Instagram, Facebook, TikTok, LinkedIn, or YouTube
Marni Salup on Instagram and Spotify
OFFERS
Neotein
Neotein is a protein and electrolyte supplement. It's the perfect quick hit after a training session  for a protein boost and rehydration.  It's easy to use, just add one of the single serve packets to water. Neotein's protein packet's are great for a ride, run, or busy day on the go, and fit into your pockets or bag.  Made in the USA with straightforward, high-quality ingredients, Neotein has no unneeded additives, sugars, or fillers and its just 45 calories, with a light refreshing flavor that tastes great.  Get 20% off and use our code MARNI20 at Neotein.com
Revitin
Revitin is a prebiotic toothpaste that is an all-natural vitamin and mineral-rich formulation that gently cleanses, whitens teeth, and freshens breath while helping to restore gums and reduce harmful plaque. It is free of SLS, synthetic detergents, or additives and contains no harsh chemicals, fluoride, artificial colors, sweeteners, or dyes. Created by biologic dentist Dr. Gerry Curatola, years ago, when he recognized a need for a new and effective oral care product that could support sustainable health within the mouth.  Use our code Marni 15 at Revitin.com
SUPPORT THE PODCAST
Leave us a review on Apple. It's easy, scroll through the episode list on your podcast app, click on five stars, click on leave a review, and share what you love about the conversations you're listening to. Tell your friends to what you love on social. Screenshot or share directly from our stories the episode you're listening to, tag us and the guests, and use our new Marni on the Move Giphy!
SUBSCRIBE TO OUR NEWSLETTER
Sign up for our weekly newsletter, The Download for Marni on the Move updates, exclusive offers, invites to events, and exciting news!