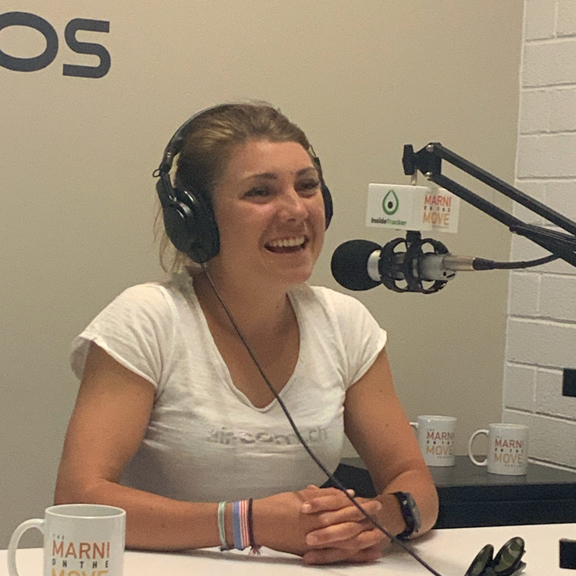 When someone told world famous Swiss Professional Triathlete, Joanna Ryter, she couldn't compete in two separate sports-Mountain Biking and Running, she picked one sport that combined them both and threw in a third just for fun!   Just a few years later, with four Top 5 IRONMAN™ finishes last year and hot off the heels of 3rd place at IRONMAN™ Texas, Joanna just competed in the IRONMAN™ World Championship for her very first time. We caught up a few days before the race, LIVE from the OOFOS Recovery Lounge Pop Up in ST. George, Utah, to talk about how she got her start in triathlon, what she was doing in her career before turning pro, the race that helped her decide, and what she loves about the sport. Plus. Joanna shares some top-secret tips on how she trains for hot and humid weather conditions, and I get the scoop on Joanna's nutrition strategy for race day, her pre-race taper activities, and what she was looking forward to on the St. George, Utah world championship racecourse.
CONNECT
Joanna Ryter on Instagram
Marni On The Move Instagram, Facebook, TikTok, LinkedIn, or YouTube
Marni Salup on Instagram and Spotify
OFFERS
InsideTracker: Get 20% percent off today at InsideTracker.com/marnionthemove
SUPPORT THE PODCAST
Leave us a review on Apple. It's easy, scroll through the episode list on your podcast app, click on five stars, click on leave a review, and share what you love about the conversations you're listening to. Tell your friends to what you love on social. Screenshot or share directly from our stories the episode you're listening to, tag us and the guests, and use our new Marni on the Move Giphy!
SUBSCRIBE TO OUR NEWSLETTER
Sign up for our weekly newsletter, The Download for Marni on the Move updates, exclusive offers, invites to events, and exciting news!