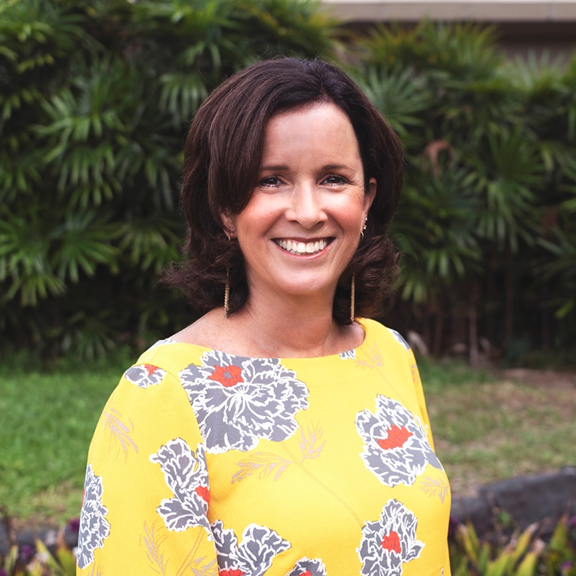 Diana Bertsch is the Senior Vice President of World Championship Events for The IROMAN Group and long-time race director of the globally renowned iconic Kailua-Kona Race.
On this episode, we sync up about the current health climate in Hawaii and how things are starting to open up for tourism and how she navigated through the Covid-19 pandemic. We discuss the latest news on the Supersapiens World Championship 2021 presented by Utah World Sports Commission and 2022 World Championship. Curious about the course? Diana sheds light on a few details and shares that more info is coming soon.
Diana also details the story of how she came to work at IRONMAN, as well as her road to earning the title of race director, and how her role has evolved over the past two decades.  I ask all about Kona World Championships from course design and planning to small and large scale events that take place in and around his epic race.  Diana shares her favorite spots on the gorgeous Kailua-Kona race course, in addition to the sources of inspiration for the race's annual themes.
I also get the scoop on where to stay, dine and train on the island. And of course, Diana  shares how she stays fit while busy building, managing, and overseeing this legendary triathlon for athletes from around the globe.
Even if triathlon is not your jam, I know you'll still gain a lot of meaningful insight, career advice and inspiration from listening to Diana.
CONNECT
IRONMAN on Instagram, Facebook Watch, YouTube
Marni On The Move Instagram, Facebook, TikTok, LinkedIn, or YouTube
Marni Salup on Instagram and Spotify
SUBSCRIBE
Sign up for our weekly newsletter, The Download for Marni on the Move updates, exclusive offers, invites to events, and exciting news!
RIDE WITH ME 
Meet me on Zwift, Strava, or Peloton
OFFERS
Take control of your health and wellness journey with InsideTracker, the ultra-personalized nutrition platform that analyzes your blood, DNA, and lifestyle to help you optimize your body from the inside out. Transform your body's data into meaningful insights and a customized action plan of the science-backed nutrition recommendations you need to optimize your health!  Get 25% percent off today at InsideTracker with our code CHEERSMARNI
Head over to our SHOP page for additional offers from Marni on the Move partners, sponsors, and guests
SUPPORT THE PODCAST
Leave us a review on Apple. It's easy, scroll through the episode list on your podcast app, click on five stars, click on leave a review, and share what you love about the conversations you're listening to.
Tell your friends to what you love on social. Screenshot or share directly from our stories the episode you're listening to, tag us and the guests, and use our new Marni on the Move Giphy!
SPECIAL THANKS
Emma Steiner for help with show notes, guest research, and social media.
Skye Menna for help with guest research and outreach, social media, and public relations