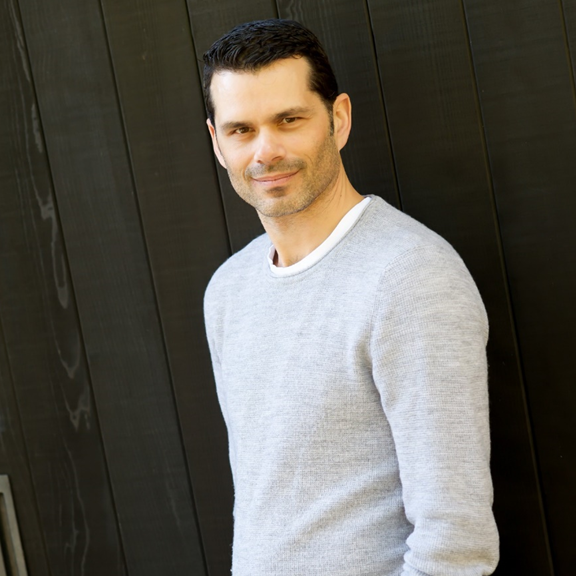 Pursuing his passion and doing what he loves is how Zach Adelman has been living most of his life from following the Grateful Dead to uprooting his life and work to Whistler so he could Ski every day.  It's only natural that when a friend introduced him to the powerful Incan superfood, Maca,  and he experienced the healthy benefits of this powerful ingredient, he developed a new passion which fueled the next chapter of his life. Zach's curiosity about ancient cultures and traditional foods led to a special collaboration with a small farmer cooperative in Peru and  Navitas Organics® began.
The Canadian born and raised, Peruvian inspired, Marin County resident's journey into wellness was organic.
From Maca and Cacao to CBD and Hemp and the superfoods in between, Zach Adelman and his company, Navitas Organics®, have been pioneers on the wellness scene since launching in 2003 and continue to innovate and grow. The company offers a wide range of nourishing foods used for baking, cooking, smoothie making and ready to pop-in-your-mouth snacking to empower a modern, nutritious lifestyle. The wellness products include single ingredients, snack foods, nutritional blends and bars.
Just this week they are launching a line of CBD infused nutrient dense ready to drink wellness shots with Acai , Matcha, turmeric, and goji for wellness needs: calm, focus, restore, bliss, and a line of ready to mix, (non-dairy) Superfood Lattes including Matcha, Cacao, and Tumeric.
On this episode, Zach + Marni  talk about where and how Navitas Organics® began, his entrepreneurial wellness journey, what it was like pioneering a growing his business, the robust superfoods that are essential to Navitas Organics®, his wonderful family and the workouts that fuel him for success.
Navitas Organics® is a premium organic superfood company offering the best quality, plant-based and superfood ingredients and snacks. Most Navitas Organics® products are USDA certified organic, non-GMO and contain health benefits that have been celebrated for generations – handled with purpose and care to preserve their vital superfood nutrients.
I have been mixing their plant-based superfoods into my smoothies for years.  I love their Cacao, Camu Camu, Hemp Protein and essential superfood blends which I use daily for protein and greens, post-workout.
If you are part of the Marni on the Move influencer network or recently attended our LIVE Marni on the Move summit, Well Intentioned, January 2019, you probably received a single serve sample of their essential superfood blends and Cacao  and are well aware of these delicious products and their health benefits.
Navitas Organics is offering Marni on the Move listeners 25% off through December 31, 2019. This code has a one time use Move25, upon checkout.
I hope you enjoy today's episode.
If you like what you hear, please leave a five star review on Apple Podcasts! It's easy, open the app on your phone, scroll past the episode list to Ratings and Reviews, Click on the five stars, then scroll down and click on write a review.
On Social