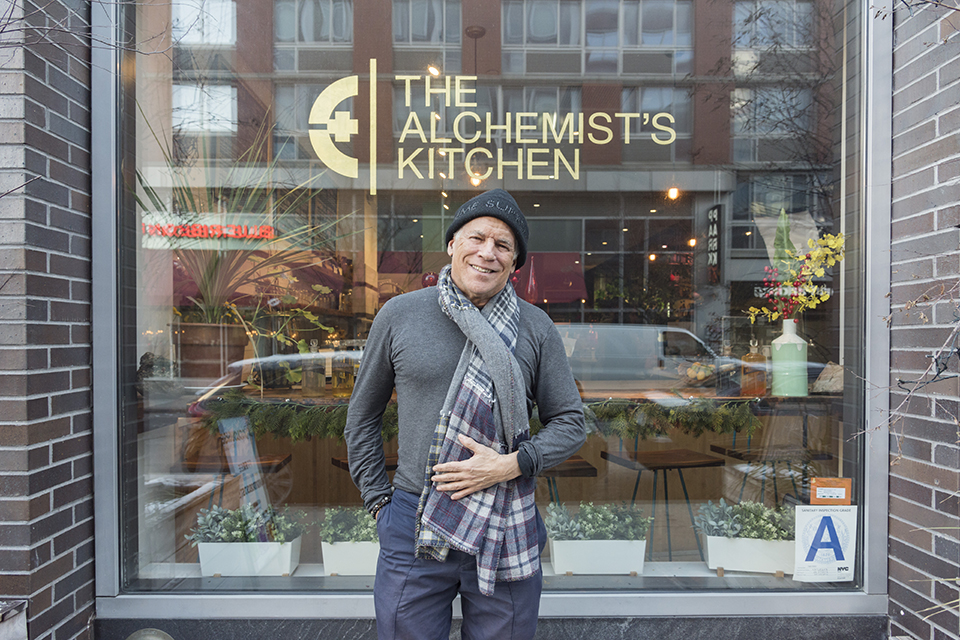 Are you experiencing anxiety, stress, or sleeplessness? Cannabidiol may be your perfect solution. It's also renown for its anti-inflammatory properties, ability to ease chronic pain, and is even great for pets!   Learn all about it  when you tune in to this episode of Marni on The Move. Get ready to open your mind to the power of CBD and plant medicine! Marni syncs up with Louis Sagar, the CEO of Evolver and The Alchemst's Kitchen here in NYC. The Alchemists Kitchen is a NYC based botanical dispensary and apothecary dedicated to the power of plant remedies, botanical medicine, and innovative new plant based beauty products from around the world.  Evolver is a leading social platform and website encouraging personal transformation in health and wellness. It is the top online destination to discover, learn, engage with the power of plants.
Both The Alchemists Kitchen and Evolver offer classes, workshops and terrific articles on everything you have ever wanted to know about plants. If you live in NYC, we highly recommend popping by their shop on the Lower East Side at 21 East 1st Street.  If not, you can also shop online at Evolver.net or Alchemistskitchen.com.
Topics We Mention
The History of 420, Cannabis, and THC
The Magic of Cannabidiol aka CBD
The Power of Plants + Botanical Medicine
Herbal Pairing
Farm to Farmacy Philosophy of The Alchemists Kitchen
Follow Us On Social
Share the love! If you like what your listening to, please leave us a five-star review, tell your friends to download and listen, and sign up for our monthly email newsletter to learn about upcoming events and great deals from our partner.