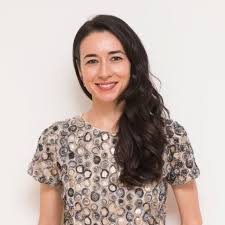 On today's episode Marni sync's up with beauty industry pioneer and entrepreneur, Jasmina Aganovic, President, of Mother Dirt, to talk about why dirty is the new clean, how we all need to restore our skin microbiome, the game changing personal care products that are helping restore the good bacteria and recalibrate our skin's ecosystem, and how personal skincare struggles that inspired her to pursue a career in skincare, cosmetics and beauty.
As a child and throughout her young adult life, Jasmina struggled with acne. It was this struggle that led her to seek solutions through research and studies to solve her own personal skin issues. Her drive and passion around this topic inspired her to pursue a career in the beauty industry upon her graduating and receiving her degree in chemical and biological engineering from MIT. She has worked for top brands LVMH, Fresh, Nutra Click and Living Proof and today, is innovating and inventing at Mother Dirt.
You may already know that our bodies are host to trillions of microorganisms and the skin is comprised of an elaborate and complex ecosystem. Just like our gut relies on good bacteria and probiotics, our skin relies on good bacteria to help us be healthy as well. This elaborate ecosystem is called the skin biome.
Over the years, thanks to widespread use of soaps, deodorants, and other personal care products, our good bacteria have been wiped out. Mother Dirts signature product, AO+ Mist containing live Ammonia-Oxidizing Bacteria (AOB), brings the bacteria back to your skin, restoring your skin to its native, healthy state. AOB is a microorganism found everywhere: lakes, rivers, soil, and formerly our skin.
Mother Dirts scientific Founder, David Whitlock, was the one that connected this bacterium to human skin. He was the one that said, "Hey, this bacteria once existed on our skin and I think it's really important and we should figure out why."  This was really the principle around which Mother Dirt was formed.
We hope you enjoy the episode. If you like what you hear, please leave a five star review on Apple Podcasts! It's easy, open the app on your phone, scroll past the episode list to Ratings and Reviews, Click on the five stars, then scroll down and click on Write a Review.
Also, follow us on social @Marnionthemove for Facebook and Instagram, DM or email us [email protected] with any questions you may have for me or my guests.  And of course, follow todays guest @MotherDirt on Instagram or online at Motherdirt.com
SPECIAL OFFER Mother Dirt would like to offer Marni on the Move listeners 20% off and free shipping for first time customers. Use this code FREESHIP20 upon checkout at www.motherdirt.com