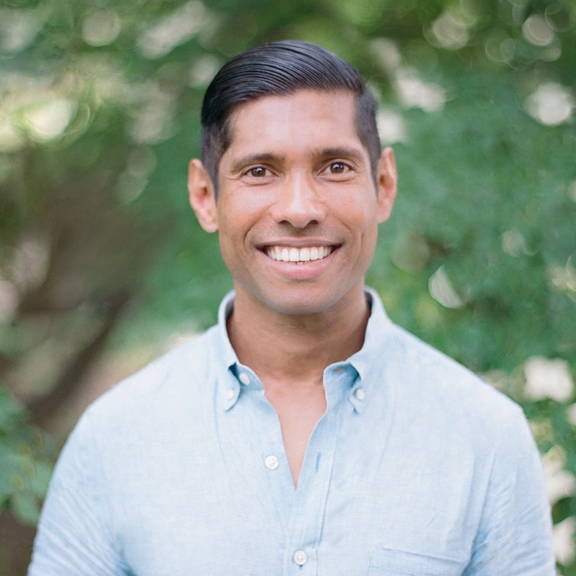 On this episode of Marni on the Move, I sync up with Mohammed Iqbal, the CEO of SweatWorks to get the inside scoop on what's happening on the digital and at home fitness landscape, discover new innovations in the pipeline, and hear about the next wave of game changing technology. SweatWorks has been paving the way with the introduction of several ground-breaking technologies, since its inception in 2012, empowering some of the largest brands in the athletic event and fitness industries like Nike, CityRow, Strava, Myx Fitness, Spartan, Tough Mudder, Equinox, SoulCycle, and more
Over the past eight years, SweatWorks has grown from a single fitness app company to a multi-faceted, multi-discipline, digital agency with offices around the world.   SweatWorks has made the INC 5000 list as one of the fastest growing private companies four years in a row.  Mohammed is also one of the fastest CEO's I know with his recent 5K race time of  18.22 at the virtual  Mercedes Benz Corporate Run where he won the Fastest Male CEO Award placing him 6th overall in the race. Mohammed runs the run and embodies the core values of his agency, staying healthy and active.
During our conversation, Mohammed offers a behind the scenes listen to how his company, SweatWorks has been helping  fitness brands sustain and build engagement through all digital means possible.   We talk about how COVID -19 is changing the fitness industry and how fitness apps are one of the most important pillars for having a unified digital fitness experience during and after the pandemic is dealt with and we chat about the history of fitness technology and how AI is the next wave of digital.
MENTIONS
Mohammed Iqbal will be speaking at the FitTech Summit on October 1 and 2 , 2020
https://fittechsummit.com
J.P Morgan Corporate Challenge
St. Jude Memphis Marathon
Crossing For A Cure
CONNECT
SweatWorks on Instagram ,Twitter, and Facebook
Marni On The Move Instagram, Facebook, or LinkedIn
Marni Salup on Instagram
OFFERS
TrainingPeaks is offering Marni on the Move listeners 30 days of free Premium. Use our code: Marnionthemove on their website, www.trainingpeaks.com.
Mad Ritual CBD Balm has changed our sports and fitness recovery game in a big way!  Get ready to recover like a rebel with these awesome high quality CBD infused products!  Shop with our code marnionthemove for 15% off your purchase.
SHOP
Head over to our SHOP page for additional offers from Marni on the Move partners, sponsors, and guests including Navitas Organics,Sun Potion, Amrita Health Foods and more.
SUBSCRIBE
Sign up for our monthly newsletter, The Download for Marni on the Move updates, exclusive offers, invites to events, and exciting news! Check out past editions: January 2020, November 2019. August 2019  December 2018 November 2018
SHARE
Leave us a review on Apple. It's easy, scroll through the episode list on your podcast app, click on five stars, click on leave a review, and share what you love about the conversations you're listening to.
Tell your friends to what you love on social. Screenshot or share directly from our stories the episode you're listening to, tag us and the guests, and use our new Marni on the Move GIF in your Instagram stories.
#DOWHATMOVESYOU #GETMOVING #MARNIONTHEMOVE