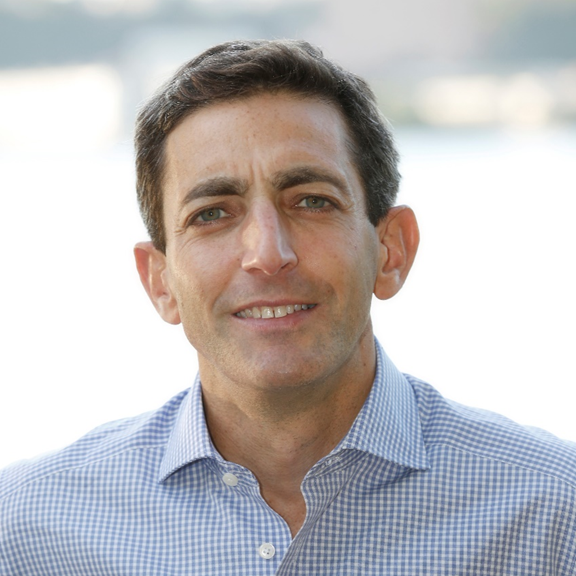 Matthew Futterman is the Deputy Sports Editor of The New York Times, a 24x Marathoner and author of the incredible, page turning book, Running to The Edge: A Band of Misfits and The Guru Who Unlocked The Secrets of Speed.   It is the inspiring story of the visionary running coach Bob Larsen, one of America's greatest running coaches, his foray into the nuances of distance running and uncovering the secrets of speed, meshed with the captivating stories behind Larsen's runners, The Jamul Toads and American Olympians Meb Keflezighi and Deena Castor.  Running to the Edge offers a look into the science, techniques, history of running. Inspired by his passion and connection to running, Matthew weaves his personal narrative into the book as he shares the story of compelling story of Bob Larsen and his winning, game-changing athletes.
On today's episode, Matthew and Marni sync up about runninng, his foray into journalism, and the inspiration behind his book. We talk about some of the lessons and insight he gained while writing the book from altitude training to speed and distance tips, the 60's and 70's fringe running culture and the original running boom and 1976 National Cross Country Championships, the event that changed American running forever.
CONNECT 
@Matthew Futterman on Instagram, Twitter and Facebook
@MarniOnTheMove Instagram, Facebook, or LinkedIn
Special thanks to Long Slow Distance series partners Mad Ritual, On, Roka, SaltStick, Nuun Hydration, and Navitas Organics.
Shop our Offers, Deals, and Favorite Products + Brands from our new series Long Slow Distance on our website.
Sign up for our Newsletter, The Download for Marni on the Move updates, exclusive offers, invites to events, and exciting news!
FOLLOW SERIES PARTNERS
@MadRitual
@Onrunning
@roka
@SaltStick
@NuunHydration
@NavitasOrganics