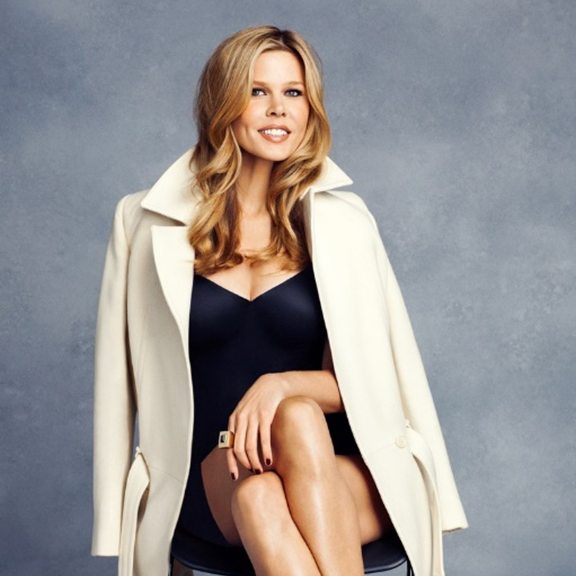 Mary Alice Stephenson is on a mission to bring joy and happiness to women and families going through life's toughest challenges, around the world. Whether they have lost their home and belongings as a result of natural disasters, domestic violence, gun violence or are suffering from life threatening illness.
What began as a love-fueled personal mission to use her passion for style and robust fashion network to empower women and girls and dress people in need has blossomed into her empowerment platform and non-profit, GLAM4GOOD. The company partners with non-profits and fashion and beauty brands to provide life-changing makeovers, clothing giveaways and confidence-bolstering fashion and beauty initiatives for everyday heroes and people in need.
As is a world renowned style and beauty expert, Mary Alice has worked for some of the world's most prestigious brands, celebrities, and fashion magazines – Allure, Marie Claire, Harper's Bazaar and Vogue. Thanks to her fashion and beauty network and community, GLAM4GOOD has helped more than 25,000 women and their families, delivered over 8 million wardrobe, beauty and personal care essentials and had over a billion impressions on their positive content.
Mary Alice and Marni talk about the strength, passion and heart that it takes to pursue her vision, the her entrepreneurial journey, the meditation and hiking that fuels her,  and how she is living her purpose doing what she loves.  We talk about GLAM4GOOD and where it began, the initiatives, the work, and the ways you can get involved with this amazing non-profit.
Mary Alice has been the recipient of many awards and honors including Life Camp's Deepak Chopra Visionary Award and the Most Innovative People Award by The United Nation's World Summit Of Innovation.  In 2014, she was honored to participate in the Former First Lady Michelle Obama's Fashion Education Workshop at the White House as part of Mrs. Obama's Reach Higher initiative. Stephenson also co-hosted GLAM4GOOD's first international initiative, a Joining Forces GLAM4GOOD event with the former First Lady Michelle Obama.
As we write this, GLAM4GOOD is raising funds to hold a Disaster Relief Initiative in California for low-income families who have lost their homes and belongings due to the devastation of the Camp and Woolsey Fires, the deadliest and most destructive fires in state history. You can donate here.
If you like what you hear, leave us a five star review on Apple Podcasts!
Dont forget head over to our website, marnionthemove.com and sign up for our newsletter, The Download, to learn about upcoming events, deals and giveaways. Follow us on Instagram and Facebook @marnionthemove.
Get ready to be inspired, moved, and motivated to do something!  You can go to the glam4good website at glam4good.com, donate, or follow them on social @glam4good. 
Enjoy!