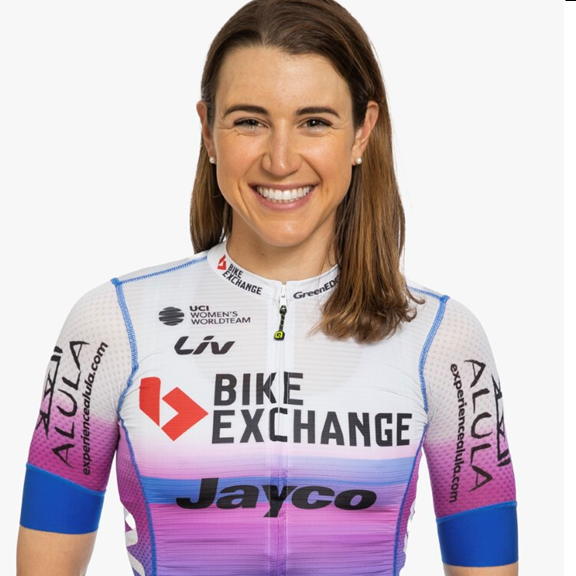 When Kristen Faulkner moved to New York City to pursue her career in finance and venture capital, she thought getting into the sport of triathlon would be a fun athletic activity. She already loved running and swimming and was on the varsity teams in high school.  She was also on the varsity rowing team while studying at Harvard. Clearly athletics was in her DNA.  Cycling however was her weakest link, so she joined a local cycling organization here in New York City to improve her technique and confidence on the bike.  This weekend, Kristen is competing in the Le Tour de France avec Zwift on Team Bike Exchange-Jayco, which you can watch on Peackock
Kristen and I sync up about what it was like growing up in Homer, Alaska, moving to NYC, then California, and now living in Girona, Spain. We talk about she loves about cycling, how she went from recreational cyclist and a career in venture capital and finance to becoming a professional cyclist. We discuss our mutual love of Zwift and how she got in to E-racing, she talks about her love of gravel cycling and I get the scoop on what she reading and watching when shes not on her bike! Kristen and I caught up before the official teams were announced for the the tour and she was about to compete in the Tour de Suisse, where she came in second overall final. Some other 2022 race stats include two stage wins at Giro Donne and third overall at Itzulia Womens Stage Race.
CONNECT
Kristen Faulkner on Instagram
Team Bike Exchange-Jayco on Instagram
ZWIFT  On Instagram and YouTube
Le Tour De France Femmes on Instagram 
Marni On The Move Instagram, Facebook, TikTok, LinkedIn, or YouTube
Marni Salup on Instagram and Spotify
OFFERS
AG1 by Athletic Greens: Get 5 free travel packs and a year's supply of vitamin D with your first purchase at AthleticGreens.com/MarniOnTheMove
InsideTracker: Get 20% percent off today at InsideTracker.com/marnionthemove
SUPPORT THE PODCAST
Leave us a review on Apple. It's easy, scroll through the episode list on your podcast app, click on five stars, click on leave a review, and share what you love about the conversations you're listening to. Tell your friends to what you love on social. Screenshot or share directly from our stories the episode you're listening to, tag us and the guests, and use our new Marni on the Move Giphy!
SUBSCRIBE TO OUR NEWSLETTER
Sign up for our weekly newsletter, The Download for Marni on the Move updates, exclusive offers, invites to events, and exciting news!