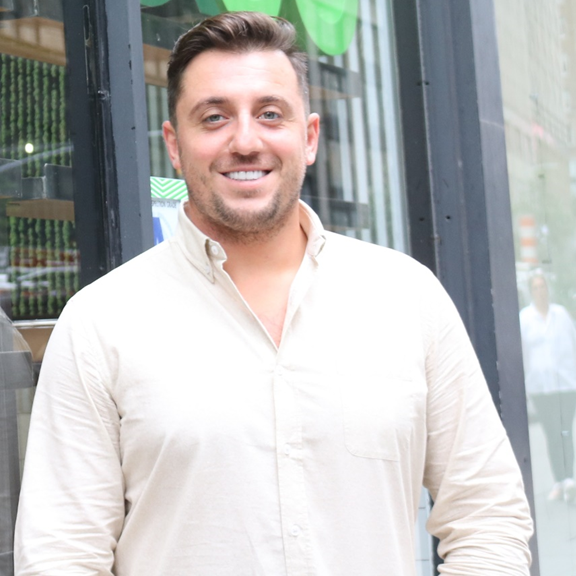 The restaurant business is in his DNA! Born and raised in New Jersey, spending summers on Long Island's North Fork and visiting relatives in Greece, today's guest, George Tenedios,  CEO + Co-Founder of Fresh&Co, was born into a family of  restauranteurs. From the young age of 8, George Tenedios was accompanying his father to work on weekends. As a teenager, he began working with his father at Café Metro, the family's famous NYC fast casual restaurant founded in 1984 with five locations today. In 2007, after a trip to the west coast. George returned inspired by the California food scene and culture and recognized a need in NYC for healthy fast casual cuisine.  The idea to offer a new healthier spin and fresh perspective on the already successful fast casual business model was organic and the seed for Fresh&Co was planted. The restaurant officially opened in 2010 with one location and has grown to 19 locations in NYC over the past 8 years. They recently launched a Franchise Division and are partnering to develop locations in Westchester and Southern Florida, and they have a 36 acre farm on the North Fork of Long Island.
Fresh&Co offers chef inspired recipes, locally sourced ingredients and seasonal menus that offer a terrific array of vegan, vegetarian and gluten-free items. You will also discover some of Fresh&Co's delicious menu items from their Impossible Foods Plant Based Meatballs to Paninis, Grain Bowls, Market Table hot foods, and snacks.
On todays' episode Marni sync's up with George about his roots in the family business, how he has innovated and grown the company, his modern perspective and healthy approach to fast casual by partnering closely with the local community and working with local farmers to source seasonal, fresh ingredients and of course the athletic routines and workouts that fuel George for success!
If you like what you hear, please leave a review on Apple Podcasts. It's easy. Scroll though the list of Marni on the Move podcasts on your app, click on Write a review. Share what you like about the podcast, your favorite episodes, what inspires you.  Also, tell your friends to listen, email them a link, post it on your social platforms, in Instagram stories and tag Marni on the Move, and spread the love!
Follow Us On Social
@MarniOnTheMove Instagram, Facebook, or LinkedIn
@Freshandco on Instagram, Facebook  or Twitter
Shop
Shop our favorite products as well as offers and deals from fueling partners and podcast guests.
Newsletter
Sign up for The Download: Marni on the Move updates, excluive offers, invites to events, and exciting news!