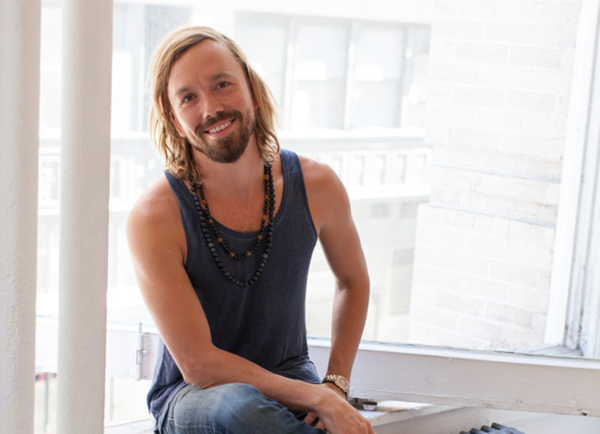 Scott Linde is the Founder of Sun Potion Transformational Foods, a company dedicated to health, happiness and well-being through the use of medicinal plants, superfoods and tonic herbs.  Sun Potion brings the highest quality tonic herbs, algae, greens, and mushrooms available to all in single-ingredient, pure powder, and whole food form.
Marni syncs up with Scott about the his entrepreneurial path through spiritual discovery and the healing powers of tonic herbs and mushrooms and how they promote healthy sleep cycles, balance hormones and cultivate a healthy immune system fortifying and building subtle energies in the body.
Marni and Scott talk about his athletic childhood (skiing, running and competing on the U.S Triathlon team at 19) growing up in Minnesota; working in real estate in LA; followed by 5 years living off the grid and "JOB" free. During this 5 years, Scott spent his time reconnecting with himself and nature through dispersion camping, mountain biking and hiking in Oregon, living in a Yoga Ashram on Mount Madonna in Santa Cruz, and then the Ojai Foundation. It was here that he fell in love with tonic herbs, making them part of his daily life, and this organically evolved into his current company, Sun Potion Transformational Foods. Scott and Sun Potion have been featured everywhere from Allure, Elle, Glamour, Goop, Forbes and Vogue.
Sun Potion Transformational Foods source the planet for potent, healing substances with the ability to transform consciousness and health.  They work with suppliers who can meet our stringent quality standards and commitment to purity.  They only source Organic and/or Wildcrafted products and we never use ingredients that have been chemically treated in any way. Sun Potion products are created and shared with integrity.
CONNECT
Sun Potion on Facebook and  Instagram
Marni On The Move Instagram, Facebook, or LinkedIn
Marni Salup on Instagram
SHOP
Sun Potion is offering Marni On The Move listeners 10% off with code: marnionthemove10 at purchase.
TrainingPeaks: 30 days of free Premium. Use our code: Marnionthemove on their website, www.trainingpeaks.com.
Mad Ritual CBD Balm has changed our sports and fitness recovery game in a big way!  Get ready to recover like a rebel with these awesome high quality CBD infused products!  Shop with our code marnionthemove for 15% off your purchase.
Head over to our SHOP page for additional offers from Marni On The Move partners, sponsors, and guests including Navitas Organics, Amrita Health Foods, Roka and more.
SUBSCRIBE
Sign up for our monthly newsletter, The Download for Marni On The Move updates, exclusive offers, invites to events, and exciting news!
Check out past editions: January 2020, November 2019. August 2019  December 2018 November 2018
SHARE
Leave us a review on Apple. It's easy, scroll through the episode list on your podcast app, click on five stars, click on leave a review, and share what you love about the conversations you're listening to.
Tell your friends to what you love on social. Screenshot or share directly from our stories the episode you're listening to, tag us and the guests, and use our new Marni On The Move GIF in your Instagram stories.
#DOWHATMOVESYOU #GETMOVING #MARNIONTHEMOVE