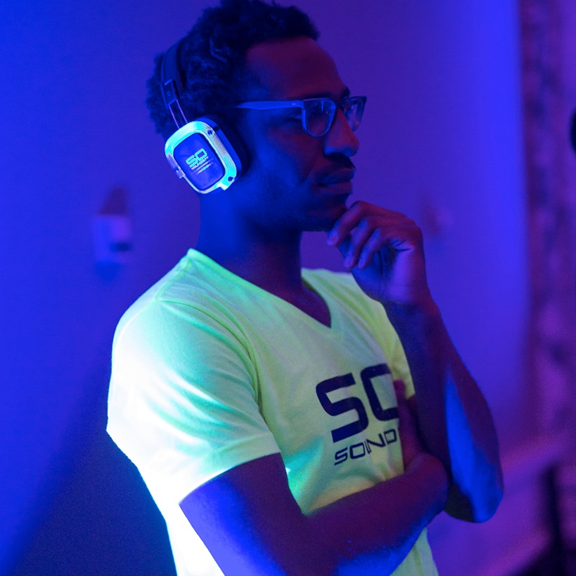 Castel Valere Couturier is the CEO + Founder of Sound Off, the globally renowned wireless headphone company fueling slient audio experiences and events around the world. From silent disco's, Yoga, meditation, and hiking to art gallery tours, cinematic and musical performance and more. If you attended our January 2019 Marni on the Move Well Intentioned Summit,  we hosted a LIVE to Headset podcast series at Chelsea Piers Fitness in NYC and Brooklyn as well as at WeWork using the Sound Off headsets for the ultimate listening experience.
On today's episode, Castel and Marni sync up about where and how Sound Off came to fruition, the challenges and opportunities of entrepreneurship, his musical beginnings growing up in NYC, his love of running and a some top business lessons he has learned along the way.
Connect on Social
@SoundoffExperience on Instagram and Facebook
@MarniOnTheMove Instagram, Facebook, or LinkedIn
Shop our Offers, Deals, and Favorite Products + Brands
Sign up for our Newsletter, The Download for Marni on the Move updates, exclusive offers, invites to events, and exciting news!