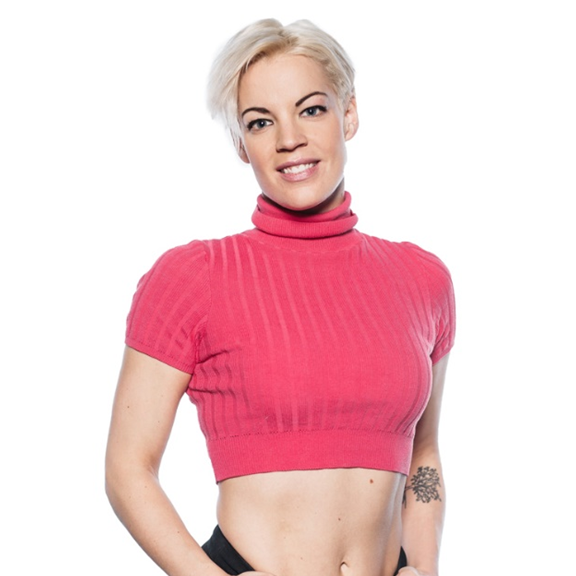 Since the age of 16, Anne Mahlum has logged thousands of miles running with purpose! Running for athleticism, confidence, empowerment, and of course for fun with 12 Marathons in the books. She is also running and has built two incredibly successful companies. Anne Mahlum is the Founder, Owner and CEO of [solidcore], one of the fastest-growing boutique fitness companies, which she founded in Washington, DC in 2013. There are now more than 57 locations nationwide and over 100,000 clients, including Michelle Obama. Prior to [solidcore], Anne founded of Back on My Feet, a non-profit organization she built in Philadelphia in 2007, that uses the power of running to change the way those experiencing homelessness see themselves so they can make real change in their lives.
Anne has been on track for success in all aspects of her life for over a decade but this summer a devastatingly serious Jet Skiing accident, resulting in a compound femur fracture, temporarily set her back. And I say temporarily because within three weeks of being in the hospital and the accident she signed up for the United Airlines Rock 'N' Roll Washington DC Marathon taking place on March 28th, 2020. Her boyfriend and friends offered to run with her and when Lululemon caught wind of her running comeback, they offered to pitch in and pay for 10 spots for individuals that wanted to run, who were also facing challenges and adversity joining in the [solidcore] mission, Stronger Together. [solidcore] is now sponsoring 30 spots and over 250 people have signed up for the half or full as part of the [solidcore] Team.
On this episode, Marni syncs up with Anne about her long standing relationship with running and how this incredible sport weathered her through challenges and successes in life, the inspiration behind [solidcore] and Back on My Feet, she shares what happened in her accident this summer and how she has once again turned to running to help mentally and physically get her back on her feet. It's a super inspiring and fun conversation.
[solidcore] is offering $5 off an intro NYC 3 Pack to all of our listeners. Just use the code ONTHEMOVE5 upon checkout and get your sweat on!
CONNECT
@Solidcore on Instagram and Facebook
@Annemahlum on Instagram
@MarniOnTheMove Instagram, Facebook, or LinkedIn
Shop our Offers, Deals, and Favorite Products + Brands
Sign up for our Newsletter, The Download for Marni on the Move updates, exclusive offers, invites to events, and exciting news!