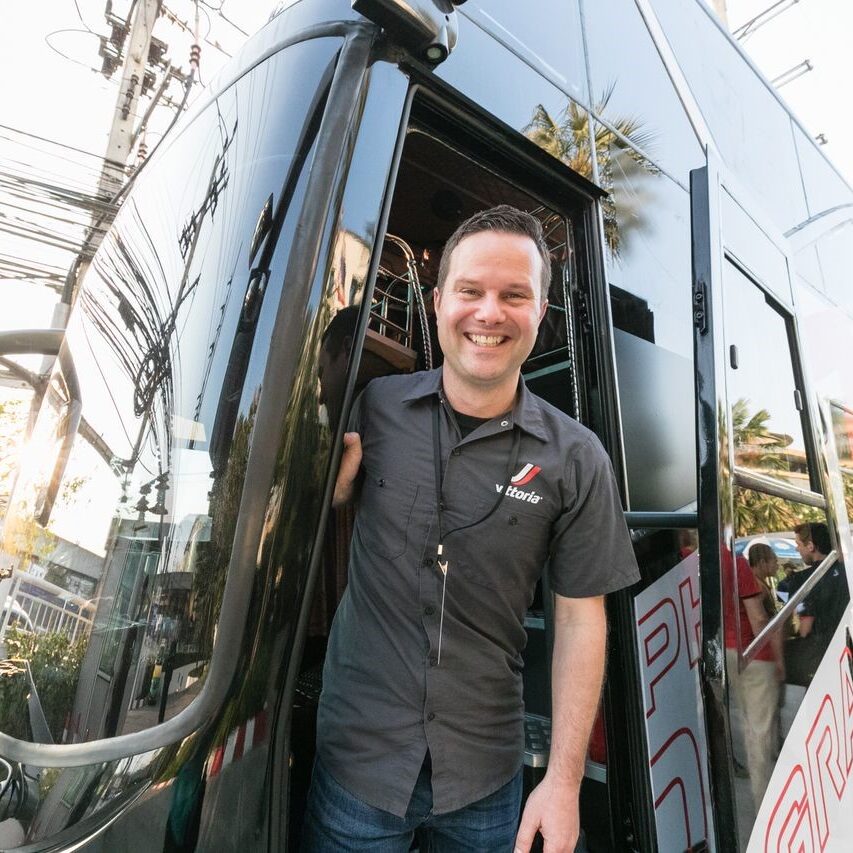 Ken Avery is the SVP of Product Development at Vittoria, the world's leading producer of bicycle tires. Ken has a long history in the world of cyclng, tires and product development.  He is a wealth of knowledge and shares his expertise today on the pod. We sync up about Vittoria and the brand history, Kens passion for cycling and turning that passion into a career. Ken and I do a deep dive into all things tires from materials, grip & traction, PSI, tubes, Air Liners, and how weather and road conditions can impact your choices on the day. We also chat about how often you should change your tires and tubes!
Ken is a A former UCI Elite mountain bike racer. He qualified and competed in the ESPN Winter X Games in 2000. He holds three top-10 Collegiate National Rankings, and in 1999 was the Eastern Collegiate Cycling Conference Champion. Ken has been involved in designing and testing innovative products such as the Air-Liner Road, a tubeless runflat system that won races before it was launched.
CONNECT
Vittoria  on Instagram
Marni On The Move Instagram, TikTok, LinkedIn, or YouTube
Marni Salup on Instagram and Spotify
SUBSCRIBE TO OUR NEWSLETTER
Sign up for our weekly newsletter, The Download, for Marni on the Move updates, exclusive offers, invites to events, and exciting news!
OFFERS
DeltaG: Get 20% off deltaG Ketones today at www.deltagketones.com use our code Marni20
SUPPORT THE PODCAST
Leave us a review on Apple. It's easy, scroll through the episode list on your podcast app, click on five stars, click on leave a review, and share what you love about the conversations you're listening to. Tell your friends to what you love on social. Screenshot or share directly from our stories the episode you're listening to, tag us and the guests, and use our new Marni on the Move Giphy!