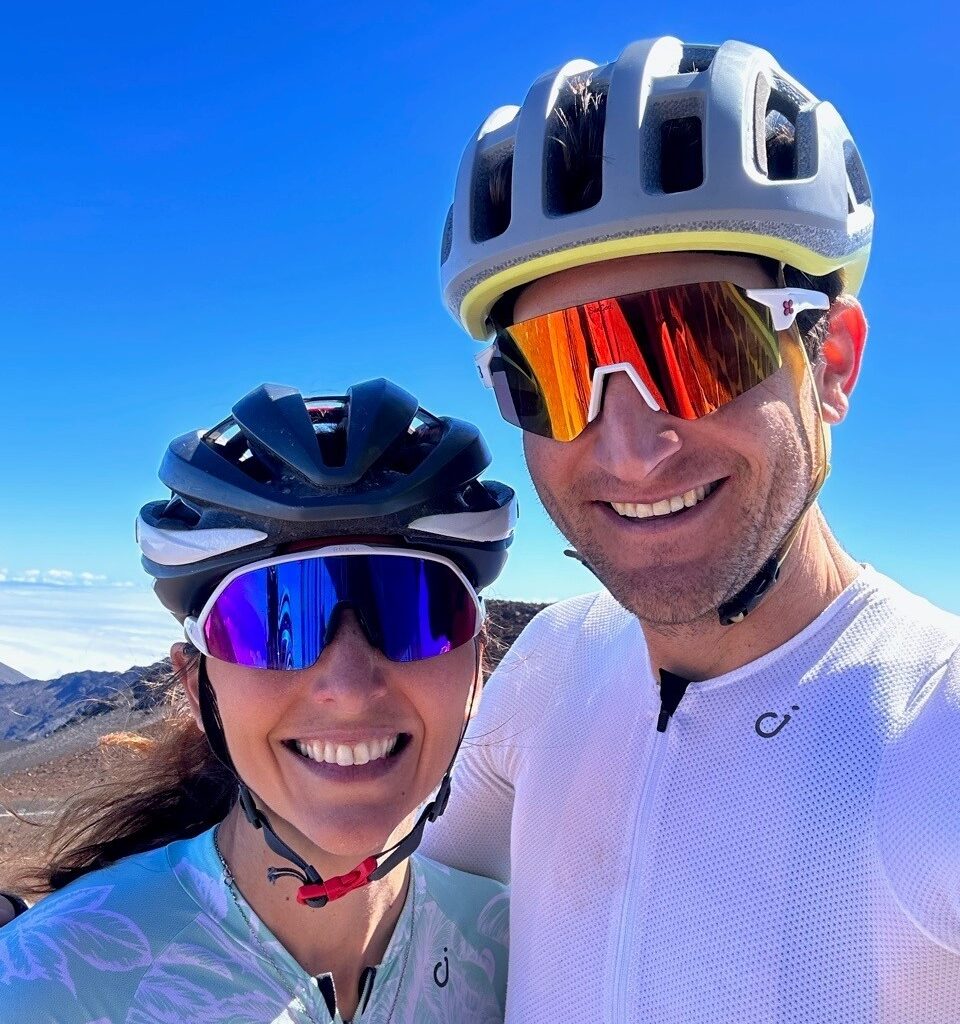 Cannondale Ambassadors, cyclists, and entrepreneurs  Ted & Laura King,  join us on the Marni on the Move podcast this week.
Ted began his cycling career as a Professional World Tour bike racer now he is crushing it in the world of gravel and as a professional bike rider.  Laura began as a competitive swimmer and her athletic career as a professional triathlete, now also crushing it in the world of gravel and a professional bike rider. Ted has benn an incredible advocate for the world of gravel cycling and Laura has been instrumental in getting more women on bikes and gravel!
This dynamic duo are also both entrepreneurs and parents to Hazel and Hayden.  I get the scoop on the secrets to their success from racing and training, parenting, entrepreneurship, and how they do it all together as a family. We talk about how they both got into cycling, how they met, their many businesses and endeavors from Rooted Vermont, Untapped, Laura's Mill District Healdsberg Venture and her Women's Gravel Clinic, and Laura touches upon how she cycled through both her pregnancy's as well as postpartum and even how she went into labor with Hayden out on a ride. You are going to love this athlete power duo!
CONNECT
Ted King On Instagram and King of The Road Podcast
Laura King on Instagram
Cannondale on Instagram
Marni On The Move Instagram, Facebook, TikTok, LinkedIn, or YouTube
Marni Salup on Instagram and Spotify
OFFERS
InsideTracker: Get 20% percent off today at InsideTracker.com/marnionthemove
SUPPORT THE PODCAST
Leave us a review on Apple. It's easy, scroll through the episode list on your podcast app, click on five stars, click on leave a review, and share what you love about the conversations you're listening to. Tell your friends to what you love on social. Screenshot or share directly from our stories the episode you're listening to, tag us and the guests, and use our new Marni on the Move Giphy!
SUBSCRIBE TO OUR NEWSLETTER
Sign up for our weekly newsletter, The Download, for Marni on the Move updates, exclusive offers, invites to events, and exciting news!