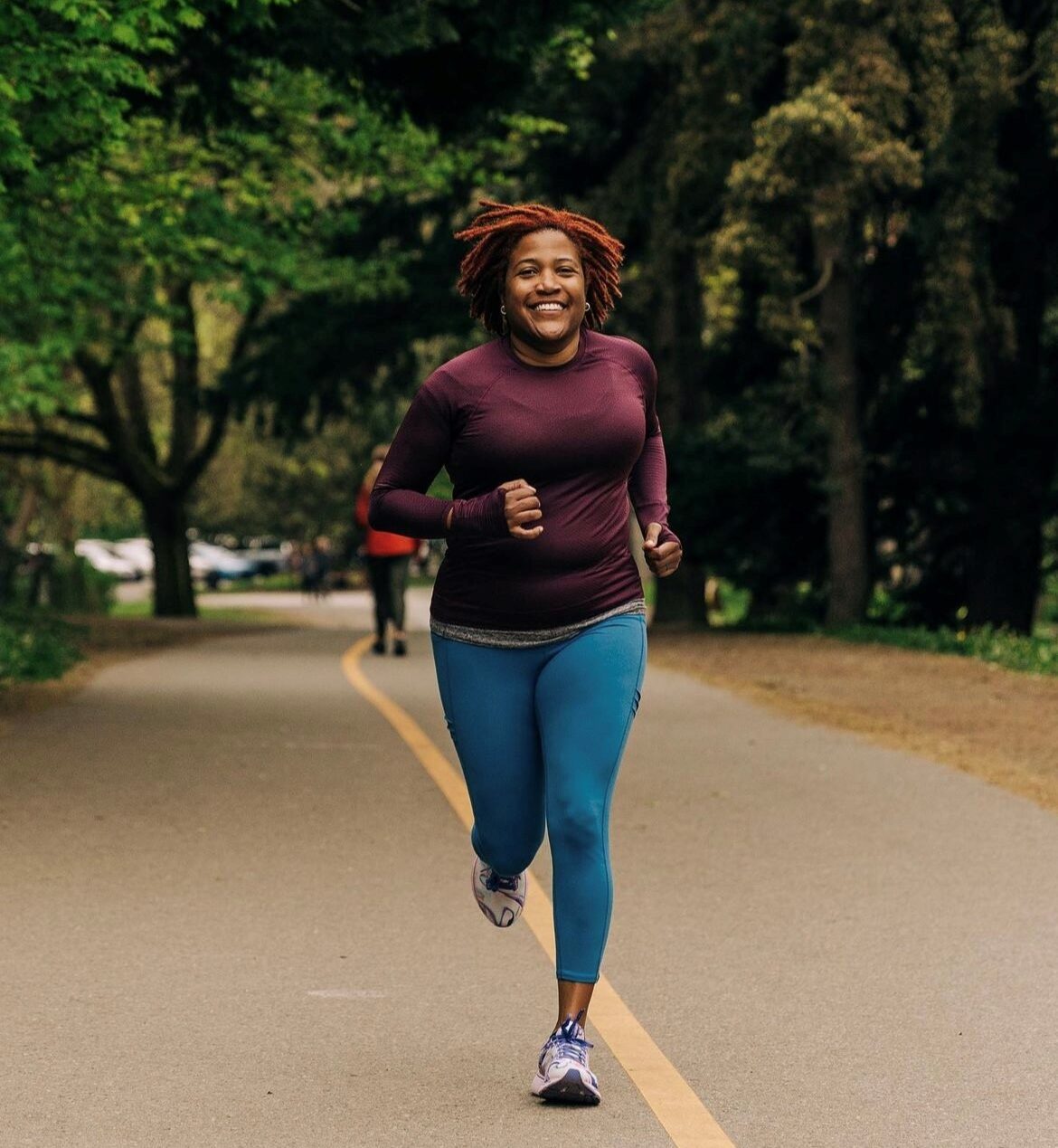 Alison Mariella Désir is the Author of the eye-opening new book, RUNNING WHILE BLACK:  Finding Freedom in a Sport That Wasn't Built for Us.  Alison is also a runner, marathoner, activist, mental health advocate, founder, and Mother. She is the co-chair of the Running Industry Diversity Coalition and the Director of Sports Advocacy and an Athlete Advisor for Oiselle, She is a Brooks Run Happy Ambassador, and she is the founder of Harlem Run, an NYC-based running movement, and the Run 4 All Women, an organization focused on social justice through movement, that has raised over $400,000 for non-profits Planned Parenthood and Black Voters Matter.
Today on the podcast, Alison and I are talking all about her new book, Running while Black.  We rewind to where it all began-how running saved her life, how training for her first marathon inspired her to build Harlem Run Club, and where her passion for Run 4 All Women and social justice through running began and how all of these initiatives have grown and evolved culminating in her story, all of which she talks about in her new book.
Running While Black weaves historical context—from the first recreational running boom in Oregon, to the unrecognized Black pioneers of the sport, to the horrific murder of Ahmaud Arbery—together with Alison's own story of growth in the sport to show America's history of white supremacy across major institutions. Désir unpacks how we got here and advocates for a world where everyone is free to safely experience the life-changing power of movement. Alison shares how as she became involved in the running community and learned its history, she realized that the sport was largely built for those who are white, thin, and fast, and have no idea what it is like to live in a Black body. Alison and I also talk about what it took to bring this book to fruition, I get the scoop on her newest venture and retreat, Women of Color Take The Lead and how she's staying fit in the process.
CONNECT
Alison Mariella Désir on Instagram
Marni On The Move Instagram, Facebook, TikTok, LinkedIn, or YouTube
Marni Salup on Instagram and Spotify
OFFERS
InsideTracker: Get 20% percent off today at InsideTracker.com/marnionthemove
Revitin is a prebiotic toothpaste. Get 15% off and use our code Marni 15 at Revitin.com
SUPPORT THE PODCAST
Leave us a review on Apple. It's easy, scroll through the episode list on your podcast app, click on five stars, click on leave a review, and share what you love about the conversations you're listening to. Tell your friends to what you love on social. Screenshot or share directly from our stories the episode you're listening to, tag us and the guests, and use our new Marni on the Move Giphy!
SUBSCRIBE TO OUR NEWSLETTER
Sign up for our weekly newsletter, The Download for Marni on the Move updates, exclusive offers, invites to events, and exciting news!