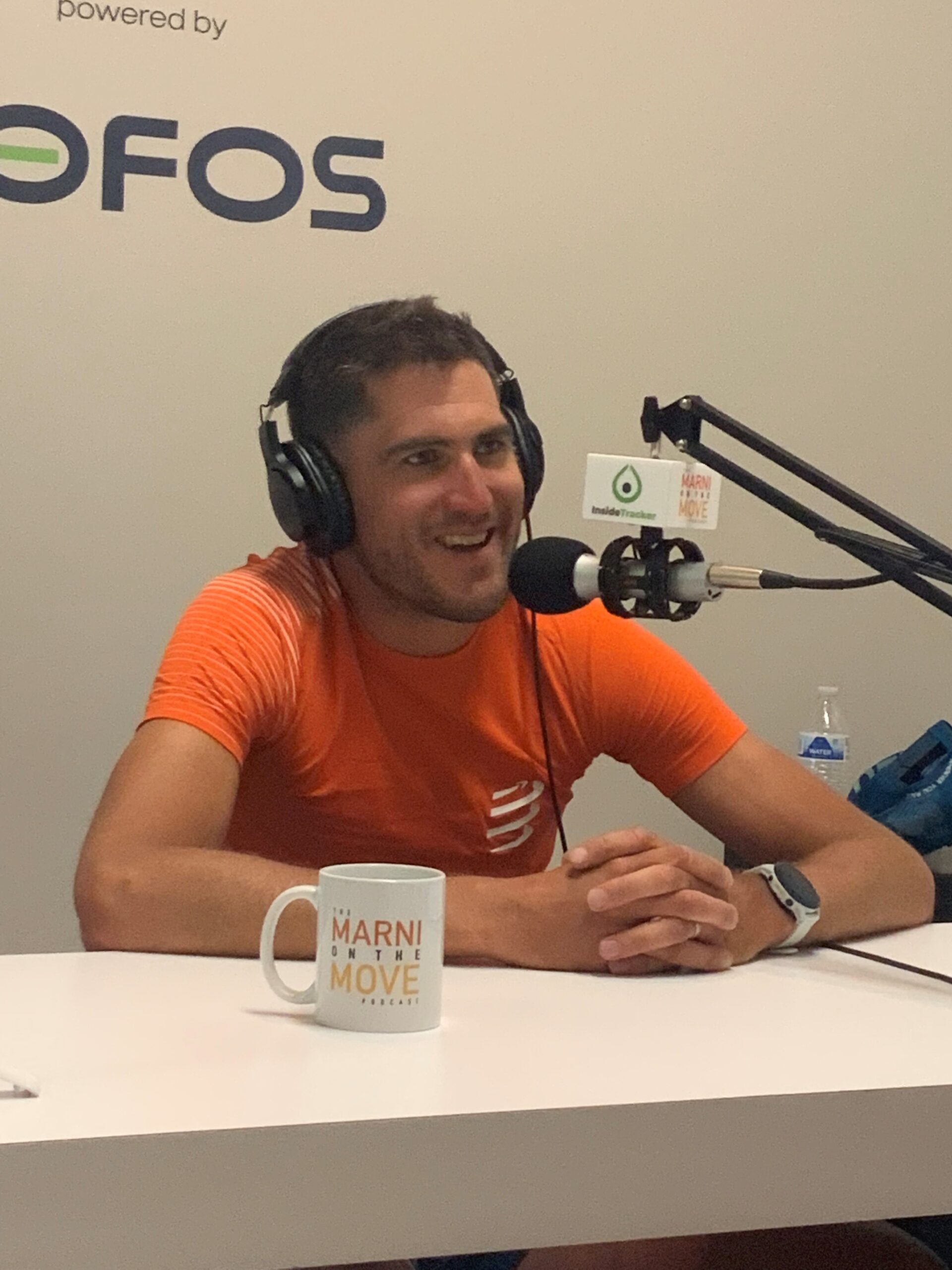 French Professional Triathlete, Arnaud Guilloux, joins Marni On The Move podcast Host, Marni Salup, LIVE from our studio in the OOFOS Recovery Lounge back at IRONMAN World Championships May 3-9. Marni interviewed 25 professional triathletes, top age groupers, founders and experts….so far 18 are up….  Arnaud finished St. George IRONMAN World Championships with a time of 8:53:41. Marni & Arnaud caught up during race week to chat about how he got into the sport, what he was looking forward to on race day, and more.
CONNECT
Arnaud Guilloux on Instagram and YouTube
Marni On The Move Instagram, Facebook, TikTok, LinkedIn, or YouTube
Marni Salup on Instagram and Spotify
OFFERS
InsideTracker: Get 20% percent off today at InsideTracker.com/marnionthemove
SUPPORT THE PODCAST
Leave us a review on Apple. It's easy, scroll through the episode list on your podcast app, click on five stars, click on leave a review, and share what you love about the conversations you're listening to. Tell your friends to what you love on social. Screenshot or share directly from our stories the episode you're listening to, tag us and the guests, and use our new Marni on the Move Giphy!
SUBSCRIBE TO OUR NEWSLETTER
Sign up for our weekly newsletter, The Download for Marni on the Move updates, exclusive offers, invites to events, and exciting news!