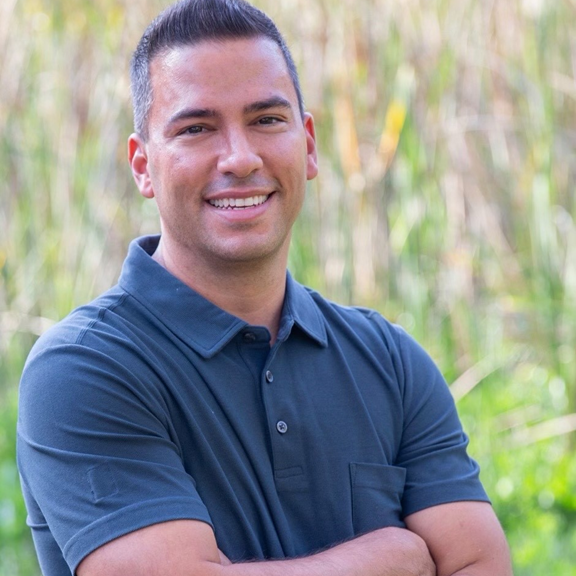 World renowned, pioneering health and wellness expert, Dr. Daryl Gioffre joins us again on the Marni On The Move podcast. On this episode, we are talking about the game changing GI MAP test that Daryl had me do a few weeks ago and I cannot express, how truly next level this test is. I highly recommend everyone do it, with a functional practitioner, of course. As you know I am a huge fan of preventative healthcare. I testover 43 blood biomarkers, every four months with InsideTracker and have been doing this for years. I noticed something was up with a few of my biomarker levels, thanks to my recent test and InsideTracker alerting me to contact a doctor. I reached out to Daryl, he suggested we do a deeper dive into what was going on in my gut, this conversation reveals the eye opening discoveries we made and what you most likely need to know as well.  If you're not familiar with the GI MAP aka Gastrointestinal Microbial Assay Plus test,  it is a stool test that looks at what is happening in your gut including pathogenic and opportunistic bacteria, worms, yeasts, parasites, and comprehensive antibiotic resistant genes. Dr. Daryl Gioffre expains it all during our convo.
Dr. Daryl Gioffre is a recurring guest on the Marni on he Move podcast and this convo is part of a three episode series.  Daryl is a celebrity nutritionist, author of bestselling books Get Off Your Acid and Get Off Your Sugar, Founder of Alkamind supplements and The Gioffre Wellness Center in New York City and Newport Beach, CA. You may have heard him on the podcast on episodes 153 or 213 or recently seen him on Access Hollywood back on January 26th, 2022!   Or maybe you've caught him on 'Live with Kelly And Ryan', The Doctors, Extra, E News, or read about his work and books in People Magazine, Vogue, The New York Post and more.  Today, he joins us on Marni on the Move.
CONNECT
Dr. Daryl Gioffre on Instagram
Alkamind Supplements  on Instagram
Marni On The Move Instagram, Facebook, TikTok, LinkedIn, or YouTube
Marni Salup on Instagram, Spotify, Zwift, Strava, Peloton
PARTNER OFFERS
Alkamind Supplements:  Get 15% off Alkamind Supplements  and use our code MARNI15
InsideTracker: Get 20% percent off today at InsideTracker.com/marnionthemove
SUPPORT THE PODCAST
Leave us a review on Apple. It's easy, scroll through the episode list on your podcast app, click on five stars, click on leave a review, and share what you love about the conversations you're listening to. Tell your friends to what you love on social. Screenshot or share directly from our stories the episode you're listening to, tag us and the guests, and use our new Marni on the Move Giphy!
SUBSCRIBE TO OUR NEWSLETTER
Sign up for our weekly newsletter, The Download for Marni on the Move updates, exclusive offers, invites to events, and exciting news!