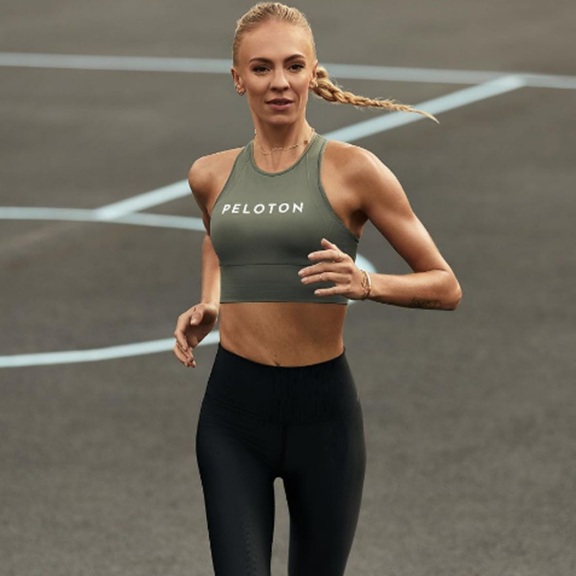 Becs Gentry is a globally renowned, super popular, Peloton Tread Specialist, Tread & Strength Instructor and Elite Distance Runner, inspiring and coaching runners of all levels from beginners to elites. Her tread and strength classes have been game changing for my running and triathlon training. And her playlists are off the hook!  During our conversation, Becs talks all about her new Peloton docu-series on YouTube, The Roadmap, which documents her journey to the 2021 Great Britain Olympic marathon trials. She details her training, and chats with me about what it really takes to gain the speed needed to be an elite runner (spoiler alert: it involves 15-mile interval runs!). Of course, I ask her how everyday runners can also improve their speed!  Becs shares her love of music and her passion for incorporating all genres of music into her Peloton classes. She also gives me the inside scoop on her life off the tread as both a plant and dog mom. Get ready for a fun and inspiring convo.
CONNECT
Becs Gentry  on  Instagram
The Road Map on YouTube
Marni On The Move Instagram, Facebook, or YouTube
Marni Salup on Instagram and Spotify
SUBSCRIBE
Sign up for our weekly newsletter, The Download for Marni on the Move updates, exclusive offers, invites to events, and exciting news!
TRAIN
Meet me on Zwift, Strava, or Peloton
OFFERS
Take control of your health and wellness journey with InsideTracker, the ultra-personalized nutrition platform that analyzes your blood, DNA, and lifestyle to help you optimize your body from the inside out. Transform your body's data into meaningful insights and a customized action plan of the science-backed nutrition recommendations you need to optimize your health!  Get 25% percent off today at InsideTracker with our code CHEERSMARNI
Head over to our SHOP page for additional offers from Marni on the Move partners, sponsors, and guests
SUPPORT THE PODCAST
Leave us a review on Apple. It's easy, scroll through the episode list on your podcast app, click on five stars, click on leave a review, and share what you love about the conversations you're listening to.
Tell your friends to what you love on social. Screenshot or share directly from our stories the episode you're listening to, tag us and the guests, and use our new Marni on the Move Giphy!
SPECIAL THANKS
Emma Steiner for help with show notes, guest research, and social media.
Skye Menna for help with guest research and outreach, social media, and public relations