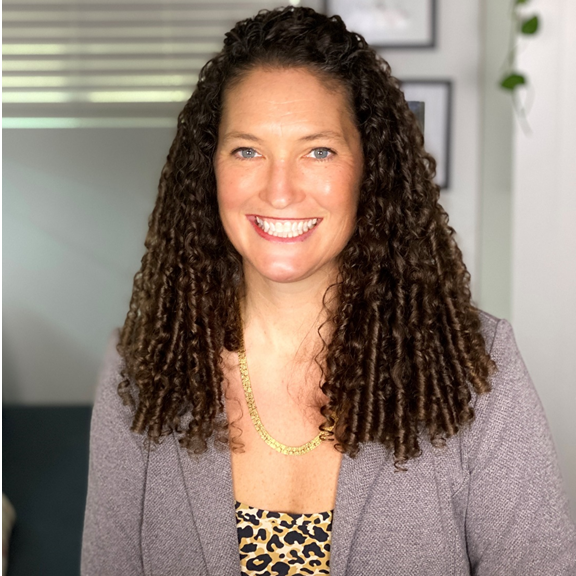 Kate Veronneau is an avid cyclist, former domestic pro cyclist and D1 college basketball player, and now the Senior Content Strategist at Zwift.  I know so many of my listeners are on Zwift but for those who have not yet come over to the dark side…
Zwift is the ultimate online endurance sports and fitness platform catering to cyclists, runners and triathletes around the globe.  Founded by Eric Min in 2014, the app and platform are rooted in gaming with both super creative video game designers and top athletes, coaches and fitness goers working behind the scenes to bring the Zwift experience and community to life which is truly where fitness meets adventure!  Athletes race and train on immersive interactive courses in cities like London, New York, and Paris or in the magical fantasy worlds unique to Zwift like Watopia and The Makuri Islands. Zwift uses multiplayer online gaming technology to create vibrant, 3D worlds ripe for exploration. Zwifters unlock cool virtual in-game prizes and badges along the way.   It's super easy to use. You just download the app , it connects wirelessly to your  exercise equipment: bike trainers, treadmills, and more
Beyond the incredible courses, races, and worlds, Zwift offers top training programs across cycling, running, and triathlon called The Zwift Academy, which is what Kate came on board at Zwift to spearhead and launch in 2016. Here, champion Zwifters unlock coveted sought after real-life opportunities like earning a spot on the CANYON//SRAM Pro Cycling Team.
On this episode, Kate and I sync up about Zwift's most exciting new venture as the presenting sponsor for the 2022 Tour de France Femme, kicking off on July 24th, 2022 and how the gaming platform has played a major role in increasing the rise of women to the sport of cycling and the Zwift community. Kate dials listeners in to the Zwift Academies for cycling, triathlon, and running, we touch upon some of the upcoming courses, races, tours, and worlds in Zwift. Kate shares where her passion for cycling began and what her goals are now, and overall what she loves about the sport.
CONNECT
Zwift on Instagram
Kate Veronneau on Instagram
Marni On The Move Instagram, Facebook, or YouTube
Marni Salup on Instagram and Spotify
SUBSCRIBE
Sign up for our weekly newsletter, The Download for Marni on the Move updates, exclusive offers, invites to events, and exciting news!
TRAIN
Meet me on Zwift, Strava, or Peloton
OFFERS
Take control of your health and wellness journey with InsideTracker, the ultra-personalized nutrition platform that analyzes your blood, DNA, and lifestyle to help you optimize your body from the inside out. Transform your body's data into meaningful insights and a customized action plan of the science-backed nutrition recommendations you need to optimize your health!  Get twenty percent off today at InsideTracker with our code THANKYOUMOTM.
Alkamind Supplements and Dr. Daryl Gioffre. The Alkamind Plant-Based Organic Protein Powder has been a terrific addition to my nutrition and training. It has three core alkaline proteins  Satcha Inchi, Pea, and Hemp. Plus, Coconut Oil ( which turns your body into a fat burning machine), and of course it's sugar free.  I am also using their Acid Kicking Mineral Mix when I am out on the bike for hydration, as well as the Acid Kicking Greens, and the Omega 3 and Black Seed Oil supplements for general health. Check out their website and use our code MOTM20 for 20 % off.  Also listen to my convo with Dr. Daryl Gioffre on the podcast, its Acid Kicking!
Lifepro is offering MOTM listeners 10% off products with the code MOVE10.
Art of Tea is 0ffering MOTM listeners 15% off (excluding gift cards, Tea of the month, subscriptions, and any wholesale orders) through July 2021. Use this code at checkout MARNIONTHEMOVE15
Head over to our SHOP page for additional offers from Marni on the Move partners, sponsors, and guests
SUPPORT THE PODCAST
Leave us a review on Apple. It's easy, scroll through the episode list on your podcast app, click on five stars, click on leave a review, and share what you love about the conversations you're listening to.
Tell your friends to what you love on social. Screenshot or share directly from our stories the episode you're listening to, tag us and the guests, and use our new Marni on the Move Giphy!
SPECIAL THANKS
Emma Steiner for help with show notes, guest research, and social media.
Skye Menna for help with guest research and outreach, social media, and public relations