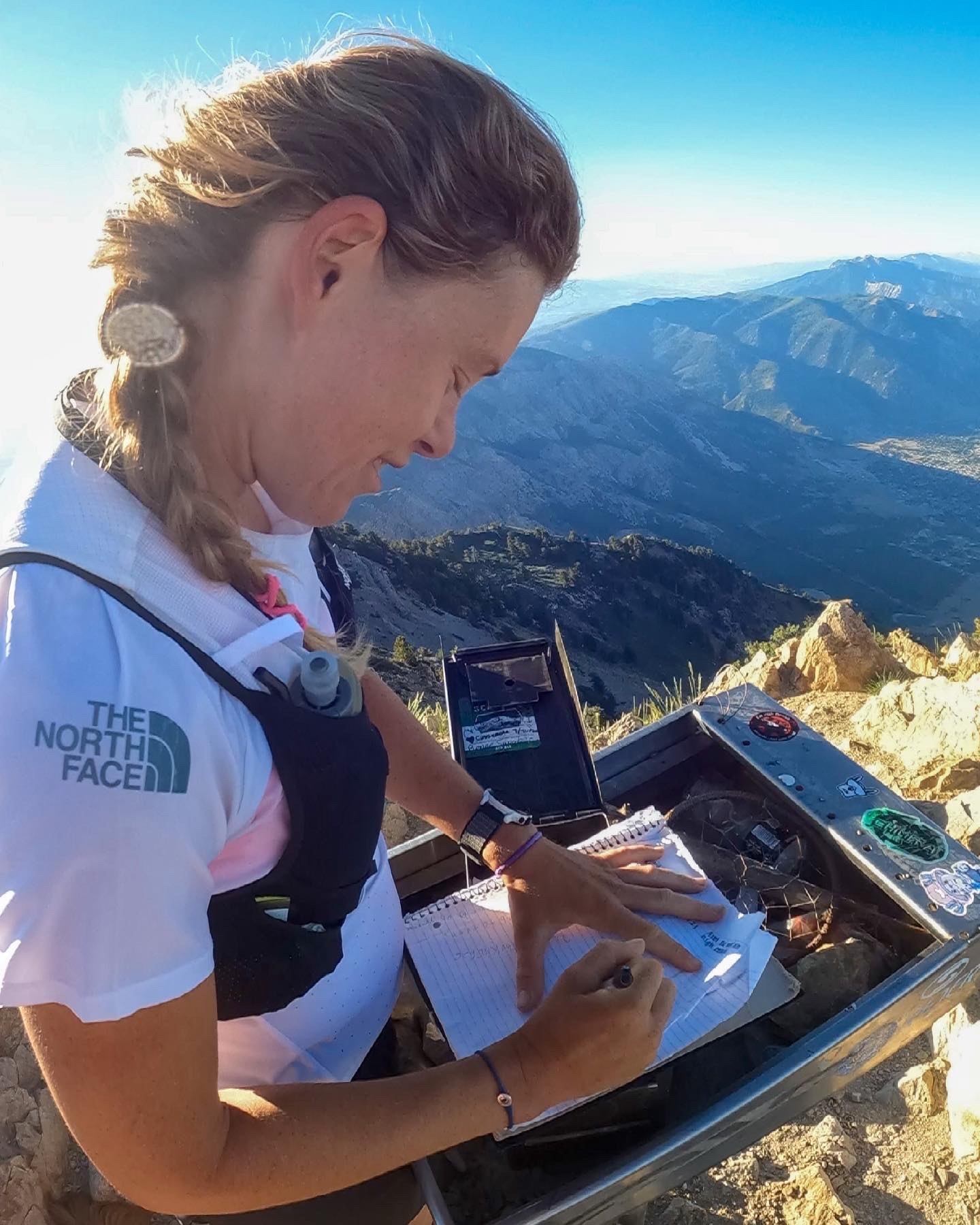 Hillary Allen is a Professional Ultra Skyrunner, The North Face athlete, and author of Out and Back: A Runner's Story of Survival and Recovery Against All Odds. On this episode of Marni on the Move, Hillary and I chat about how she discovered ultra and sky running, and what routes and races motivate her to train for one of the most intense endurance sports in the world. She talks to me about her passion for science, and how that love translates into her running career.  Hillary—whose nickname is "Hillygoat" for her mountaineering prowess—fell off a steep rocky ridge. She fell 150 feet, bouncing off the mountain on the way to what she believed was her death. Hillary talks about the mental and physical tools she utilized to power her through recovery. She sheds light on what inspired her to tackle the trails again after such a traumatizing experience. We also sync up about the process of writing her book and the launch of her new podcast, The TrainRight Podcast
Accomplishments:
2nd in the World Sky Running Ultra rankings 2017
Course record, Maderia Skyrace 2017
Transvulcania 3rd place 2017
USA Mountain Running Team 2016
3rd place, Ultra Skyrunning World Series 2016
Course record, TNF Cortina Trail 2016
US Sky Running Ultra Champion 2015
Course record, Speedgoat 50k 2015
CONNECT
Hillary Allen on Instagram
Marni On The Move Instagram, Facebook, or YouTube
Marni Salup on Instagram and Spotify
SUBSCRIBE
Sign up for our weekly newsletter, The Download for Marni on the Move updates, exclusive offers, invites to events, and exciting news!
TRAIN
Meet me on Zwift, Strava, or Peloton
OFFERS
Take control of your health and wellness journey with InsideTracker, the ultra-personalized nutrition platform that analyzes your blood, DNA, and lifestyle to help you optimize your body from the inside out. Transform your body's data into meaningful insights and a customized action plan of the science-backed nutrition recommendations you need to optimize your health!  Get twenty percent off today at InsideTracker with our code THANKYOUMOTM.
Alkamind Supplements and Dr. Daryl Gioffre. The Alkamind Plant-Based Organic Protein Powder has been a terrific addition to my nutrition and training. It has three core alkaline proteins  Satcha Inchi, Pea, and Hemp. Plus, Coconut Oil ( which turns your body into a fat burning machine), and of course it's sugar free.  I am also using their Acid Kicking Mineral Mix when I am out on the bike for hydration, as well as the Acid Kicking Greens, and the Omega 3 and Black Seed Oil supplements for general health. Check out their website and use our code MOTM20 for 20 % off.  Also listen to my convo with Dr. Daryl Gioffre on the podcast, its Acid Kicking!
Lifepro is offering MOTM listeners 10% off products with the code MOVE10.
Art of Tea is 0ffering MOTM listeners 15% off (excluding gift cards, Tea of the month, subscriptions, and any wholesale orders) through July 2021. Use this code at checkout MARNIONTHEMOVE15
Head over to our SHOP page for additional offers from Marni on the Move partners, sponsors, and guests
SUPPORT THE PODCAST
Leave us a review on Apple. It's easy, scroll through the episode list on your podcast app, click on five stars, click on leave a review, and share what you love about the conversations you're listening to.
Tell your friends to what you love on social. Screenshot or share directly from our stories the episode you're listening to, tag us and the guests, and use our new Marni on the Move Giphy!
SPECIAL THANKS
Emma Steiner for help with show notes, guest research, and social media.
Skye Menna for help with guest research and outreach, social media, and public relations