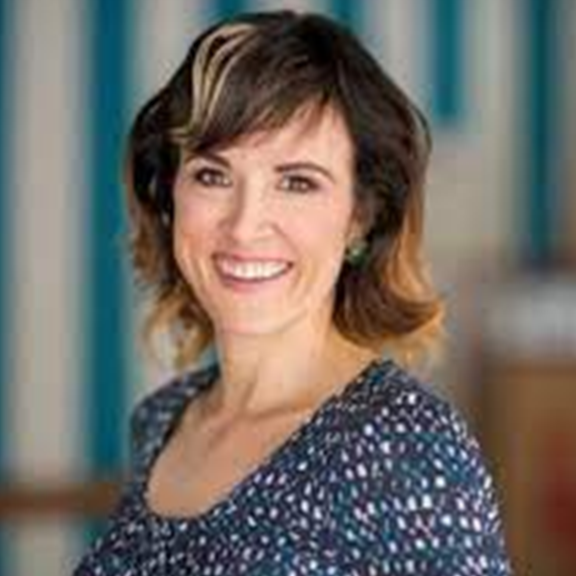 Anya Fernald is a serial entrepreneur, world renowned restaurateur, Iron Chef Judge on The Food Network, and the CEO and co-founder of Belcampo, a group of groundbreaking agricultural ventures in California and Belize, in sustainably farmed food through its organic farms, butcher shops and restaurants, as well as unique, luxury agritourism destination.
What started as one mom's desire to feed her family the healthiest meat possible became a mission to revolutionize the industry from the inside out. Founded with a purpose: Belcampo creates meat that are good for people, planet and animals. Anya is one of the leading experts on regenerative agriculture, its importance for our planet and our health and has become a pioneer in the meat industry through founding one of the country's largest regenerative animal agriculture farms.
On this episode of Marni on the Move, Anya and I sync up about the less than ideal realities of the meat industry, and how Belcampo is working to bring the highest quality, optimally nutritious meats to tables all across the country. She shares how working on farms in rural Europe sparked her passion for clean protein, and how eating meats without preservatives or antibiotics completely changed her health for the better. Anya sheds light on the importance of regenerative farming, what you need to know about meat and understanding labels and overall industry issues and factory farming
Anya dials us into to where her career in the farming, food, and cooking began, she shares her invaluable entrepreneurial wisdom and key lessons she has learned along the way, and she shares the exercise and wellness routines that fuel her for success.
CONNECT
Belcampo on Instagram
Marni On The Move Instagram, Facebook, or YouTube
Marni Salup on Instagram and Spotify
SUBSCRIBE
Sign up for our weekly newsletter, The Download for Marni on the Move updates, exclusive offers, invites to events, and exciting news!
TRAIN
Meet me on Zwift, Strava, or Peloton
OFFERS
Belcampo is offering MOTM listeners 20% Off from May 11th, 2021 through June 25th, 2021 with code MARNI on their website, Belcampo.com
Take control of your health and wellness journey with InsideTracker, the ultra-personalized nutrition platform that analyzes your blood, DNA, and lifestyle to help you optimize your body from the inside out. Transform your body's data into meaningful insights and a customized action plan of the science-backed nutrition recommendations you need to optimize your health!  Get twenty percent off today at InsideTracker with our code THANKYOUMOTM.
Lifepro is offering MOTM listeners 10% off products with the code MOVE10.
Art of Tea is 0ffering MOTM listeners 15% off (excluding gift cards, Tea of the month, subscriptions, and any wholesale orders) through July 2021. Use this code at checkout MARNIONTHEMOVE15
Head over to our SHOP page for additional offers from Marni on the Move partners, sponsors, and guests including Navitas Organics, Sun Potion, Amrita Health Foods and more.
SHARE
Leave us a review on Apple. It's easy, scroll through the episode list on your podcast app, click on five stars, click on leave a review, and share what you love about the conversations you're listening to.
Tell your friends to what you love on social. Screenshot or share directly from our stories the episode you're listening to, tag us and the guests, and use our new Marni on the Move Giphy!
SPECIAL THANKS
Emma Steiner for help with show notes, guest research, and social media.
Skye Menna for help with guest research and outreach, social media, and public relations