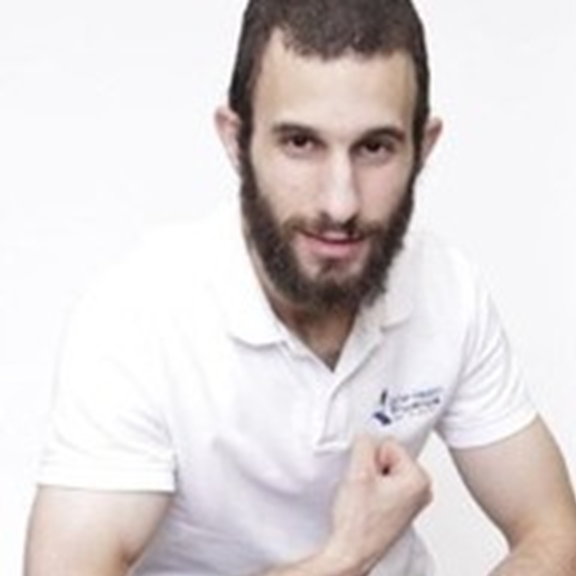 Joel Gottehrer is the Co-Founder of Lifepro, the revolutionary company specializing in vibration platforms and technology with a suite of products including vibration plates, massage guns, vibrating foam rollers, treadmills, and more.  Essentially, everything you need for your at-home gym to workout and recover! On this episode of Marni on the Move, Joel shares the inspiration behind his  game changing sports recovery and cardio equipment brand and how it all began while healing with an ACL injury and experiencing the benefits of Whole Body Vibration (WBV) for recovery. After noticing that  there weren't any products on the market that were effective and affordable enough to make at-home recovery easy, Lifepro was born
During our conversation, Joel shares his personal and brand mission,  he talks about the importance of creating community through entrepreneurship, and how his customers have contributed to the ever-changing Lifepro innovations. Of course, I sync up with Joel about the  wellness and exercise routines motivate him for success, and what lessons sports and fitness have taught him throughout his experience as an entrepreneur.
CONNECT
Lifepro on  Instagram, Facebook, YouTube
Marni On The Move Instagram, Facebook, or YouTube
Marni Salup on Instagram and Spotify
SUBSCRIBE
Sign up for our weekly newsletter, The Download for Marni on the Move updates, exclusive offers, invites to events, and exciting news!
TRAIN
Meet me on Zwift, Strava, or Peloton
OFFERS
Lifepro is offering MOTM listeners 10% off products with the code MOVE10
Art of Tea is 0ffering MOTM listeners 15% off (excluding gift cards, Tea of the month, subscriptions, and any wholesale orders) through July 2021. Use this code at checkout MARNIONTHEMOVE15
Take control of your health and wellness journey with InsideTracker, the ultra-personalized nutrition platform that analyzes your blood, DNA, and lifestyle to help you optimize your body from the inside out. Transform your body's data into meaningful insights and a customized action plan of the science-backed nutrition recommendations you need to optimize your health!  Get twenty percent off today at InsideTracker with our code THANKYOUMOTM.
Mad Ritual CBD Balm has changed our sports and fitness recovery game in a big way!  Get ready to recover like a rebel with these awesome high quality CBD infused products!  Shop with our code marnionthemove for 15% off your purchase..
Head over to our SHOP page for additional offers from Marni on the Move partners, sponsors, and guests including Navitas Organics, Sun Potion, Amrita Health Foods and more.
SHARE
Leave us a review on Apple. It's easy, scroll through the episode list on your podcast app, click on five stars, click on leave a review, and share what you love about the conversations you're listening to.
Tell your friends to what you love on social. Screenshot or share directly from our stories the episode you're listening to, tag us and the guests, and use our new Marni on the Move Giphy!
SPECIAL THANKS
Emma Steiner for help with show notes, guest research, and social media.
Skye Menna for help with guest research and outreach, social media, and public relations