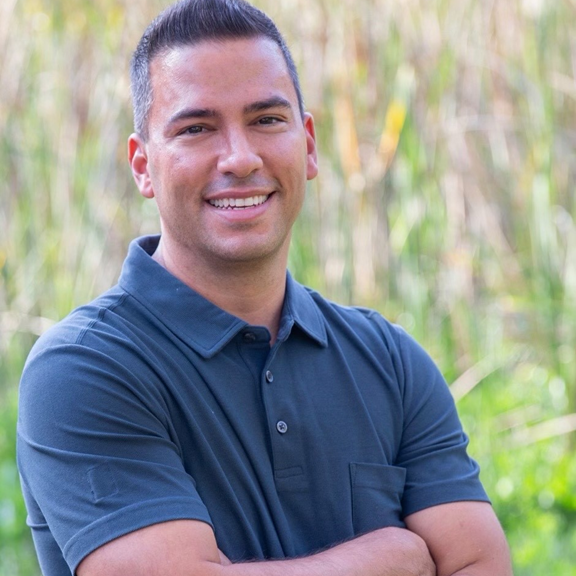 Dr. Daryl Gioffre is a celebrity nutritionist, author of bestselling books Get Off Your Acid and Get Off Your Sugar, Founder of Alkamind supplements and The Gioffre Wellness Center in New York City and Newport Beach, CA, and is a Board Certified Chiropractor and Reike master as well. He is a world renowned pioneer in health and wellness, an expert in the alkaline diet, and a huge proponent of intermittent fasting. He is a highly sought-after longevity expert who uses a cutting-edge approach to nutrition to help his patients fight inflammation and achieve and maintain an optimal level of health and energy.
During this episode, Daryl shares his transitional journey from being a sugar addict to a world-renowned nutritionist specializing in helping others kick their sugar cravings. He gives us startling statistics—like how sugar is eight times more addictive than cocaine, and that the average American eats a whopping 17 times per day.
Daryl and I sync up about his proven process of kicking sugar addictions. He tells us all about the science of what sugar actually does to the body, and the chronic diseases it can cause. Daryl also shares his love of intermittent fasting, and why fasting is ideal for burning fat.
We chat all things nutrition, fitness, and the science of the body. Daryl shares the wellness and exercise routines that fuel him for success, as well as the logistics of how he incorporates fitness into his intermittent fasting schedule.
You may have seen him  on 'Live with Kelly And Ryan', The Doctors, Extra, E News, or read about his work and books in People Magazine, Vogue, The New York Post and more.  Today, he joins us on Marni on the Move.
I promise you'll leave this episode feeling inspired and motivated. Who knows…you may even want to quit sugar for good!
CONNECT
Dr. Daryl Gioffre on Instagram, Facebook or Twitter
MarniOnTheMove Instagram, Facebook, or LinkedIn
Marni Salup on Instagram and Spotify
SUBSCRIBE
Sign up for our weekly newsletter, The Download for Marni on the Move updates, exclusive offers, invites to events, and exciting news!
TRAIN
Meet me on Zwift, Strava, or Peloton
OFFERS
Take control of your health and wellness journey with InsideTracker, the ultra-personalized nutrition platform that analyzes your blood, DNA, and lifestyle to help you optimize your body from the inside out. Transform your body's data into meaningful insights and a customized action plan of the science-backed nutrition recommendations you need to optimize your health!  Get twenty percent off today at InsideTracker with our code THANKYOUMOTM.
Mad Ritual CBD Balm has changed our sports and fitness recovery game in a big way!  Get ready to recover like a rebel with these awesome high quality CBD infused products!  Shop with our code marnionthemove for 15% off your purchase..
Head over to our SHOP page for additional offers from Marni on the Move partners, sponsors, and guests including Navitas Organics, Sun Potion, Amrita Health Foods and more.
SHARE
Leave us a review on Apple. It's easy, scroll through the episode list on your podcast app, click on five stars, click on leave a review, and share what you love about the conversations you're listening to.
Tell your friends to what you love on social. Screenshot or share directly from our stories the episode you're listening to, tag us and the guests, and use our new Marni on the Move Giphy!
SPECIAL THANKS
Emma Steiner for show notes, guest research, and social media.
Skye Menna for guest research and outreach, social media, and public relations